Virtu Increases Diversity With 'Winternship'
Virtu Financial is about to make its first full-time hire from its Wintership program for women as the market maker, broker and technology provider aims to make the scheme global across the company.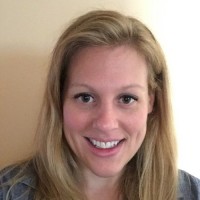 Erin Stanton, global head of analytics client services and coverage at Virtu, told Markets Media that the one-week Winternship is aimed at US female sophomores who hopefully become summer interns and then full-time employees.
"They have fresh ideas, some of which we have used, especially around data visualisation," she added.
The program features more than 30 instructors across the firm's business lines and disciplines to provide the women with views on roles in quantitative trading or data and analysis.
Stanton led Winternship 2021 with Tyler Drake, global head of non-customer trading. This year's Winternship had the largest number of participants at 18, despite the Covid-19 pandemic requiring the program to be hosted virtually. Virginia Gambale also became the first board member to judge their final presentations on a capstone trading project.
"There were 12 participants in 2020, nine in 2019 and we are about to make our first full-time hire from the program," said Stanton. "We are looking to recruit from more colleges and make the program global."
Next month the Virtu is also hosting its inaugural Women in Data Science event.
Pegah Esmaeili, head of Nordic business development at Virtu, told Markets Media: "The Winternship was the idea of our chief executive, Douglas Cifu, as he wanted to attract more women to Virtu early in their careers. The program allows women to see what Virtu can offer and move the industry towards being more gender equal."
Her advice to other women is that nobody succeeds alone.
"So everyone needs internal and external mentors, and sponsors within the firm," she said. "You need to cultivate true partnerships, love what you do and be persistent."
Stanton added: "My advice is to get mentors early in your career and to go for it – never be in the middle ground – and be a proponent for change. I have also come to realise that networking is also critical."
Diversity and Inclusion Committee
Esmaeili and Stanton are co-chairs of Virtu's Diversity and Inclusion Committee which was set up last year.
The committee's charter says membership should reflect a diverse mix of employees, taking into consideration factors including race/ethnicity, gender identity, sexual orientation, age, disability and veteran status. In addition, members should reflect different business areas of the organization.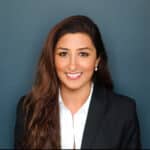 Esmaeili said the committee consists of 60 men and women globally, including senior management which makes up 30%, and covers more than gender diversity. For example, the firm held events to celebrate Black History Month.
"The pandemic has been challenging for parents and Virtu has contributed to childcare and tutoring which we believe is unmatched on Wall Street," added Esmaeili.
Diversity and profitability
The Peterson Institute for International Economics has analysed 21,980 firms from 91 countries and found that the presence of women in corporate leadership positions may improve firm performance.
The report concluded that the impact is greatest for female executives, followed by female board members but the presence of female chief executives has no noticeable effect.
"This pattern underscores the importance of creating a pipeline of female managers and not simply getting women to the very top," said the report.
The research found that for profitable firms, a move from zero female leaders to 30% representation is associated with a 15% increase in the net revenue margin.
"The positive correlation between the presence of women in corporate leadership and profitability could reflect the existence of discrimination against women executives, which gives non-discriminating firms an edge," said the study. "Alternatively, it could be that the presence of women contributes to superior performance via functional diversity."