UBS Asset Management Taps Alison Telfor as Australia Head
Alison Telfor has been appointed UBS Asset Management's country head of Australia and New Zealand. She will officially commence the new position in January 2022, replacing John Mowat, who currently holds the position on an interim basis in addition to running the firm's real estate business.
Telfer previously served as Chief Operating Officer, general counsel and head of public policy for BlackRock's Australian subsidiary, helping provide global capabilities to the local market and assisting the firm and its clients navigate regulatory change.
Telfer has over 20 years of experience working in global asset management, having held a range of roles within the industry spanning product development, strategy, client distribution, legal, compliance, regulatory, and government affairs, in addition to leading operations.
UBS Australasia joint-country head Nick Hughes said: "We are delighted Alison is joining us as country head Australia and New Zealand, UBS Asset Management. Her strategic mindset coupled with her extensive Asia Pacific asset management experience will be valuable in helping her position UBS Asset Management for the future.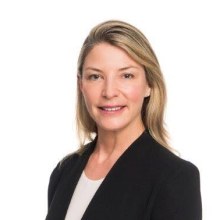 "Alison is a highly experienced and impactful senior leader and has a solid track record of leveraging the best of breed product capabilities of a global organization to benefit local clients. We are excited for Alison to join and for her to drive our Australian asset management business forward."
UBS head of asset management Raymond Yin said: "Australia is one of the largest investment markets in the world, and we are excited to have Alison on board at this pivotal time as we expand and shape the future of our franchise and capitalize on the significant opportunities we see."