Traders Q&A – Cboe's Harkins Discusses Trading Floor Reopen
COVID-19 wreaked some degree of havoc on the exchanges and business of trading.
While some operators were able to maintain status quo operations others, such as the New York Stock Exchange and Cboe Global Markets had to shut their physical trading floors and shift gears away from voice trading and open outcry amid the COVID-19 pandemic.
Temporarily.
The Cboe's historic open outcry C1 trading floor was shuttered on March 13 and then amid new precautions and safeguards oon June 15. Bryan Harkins, Executive Vice President and Head of Markets at Cboe Global Markets, spoke with Traders Magazine Editor John D'Antona Jr. about the reopen process.
TRADERS MAGAZINE: How did the re-open go?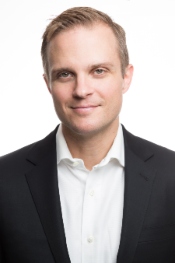 Bryan Harkins: The Cboe team worked tirelessly to prepare for a safe and seamless reopening of our trading floor. After a tremendous lift involving nearly all departments across our company, we accomplished what could only be described as an extremely successful reopening of the floor. Turnout on Day 1 was outstanding. Although not at the capacity of a typical day prior to the closure, all the designated market maker and broker spots were occupied, and nearly all TPHs (Trading Permit Holders) who had committed to returning on Day 1 were present. The safety protocols we've implemented – separate north/south entrances, medical screening at entry points of the building, required face coverings, and assigned spots on the trading floor – worked as designed and traders adhered to our guidelines.
To provide further context around the success of our first day returning to the floor, approximately two million combined contracts were traded in SPX and VIX options – of which about 717,000 contracts were executed via open outcry – on what was a relatively slower market day. Additionally, Cboe Options Exchange had the highest market share of any venue in the multi-listed options space. Notably, this was all achieved at just half of our traditional capacity – with just over half the usual number of traders allowed on the floor due to capacity limits to ensure social distancing.
TM: How will open outcry work with social distancing?
Harkins: Despite any initial apprehensions from the trading floor community with the new floor reconfiguration, open outcry trading is working just as well in our new floor environment – even with social distancing requirements. While we acknowledge the new layout could be an adjustment for some, feedback has been overwhelmingly positive.  We've heard the ability to hear is better than expected, and multiple TPHs remarked that the new floor layout with enhanced safety provisions was "surprisingly good," and "working much better than expected."  Brokers have also told us they are getting busier and have access to a good number of market makers.
This is testament to the work that the Cboe team did to prepare for a smooth reopen – beginning with discussions in April, followed by three virtual Town Halls with our floor trading community. We developed a "TPH Playbook" detailing standards of conduct in the new trading environment, and rigorously tested equipment with our TPH members, brokers and market makers on the newly reconfigured floor prior to reopen. We're pleased to have restored the benefits of our hybrid exchange with both open outcry and electronic trading, while putting the health and safety of our trading floor community first.
TM: Are there any order types or tools unavailable to traders?
Harkins: Trading floor personnel on our redesigned floor have access to all the tools and functionality that they had prior to the temporary floor closure – and in certain cases, plus some. Brokers, for example, are able to have more equipment, such as laptops, than before given the larger space in the newly reconfigured trading floor layout. Several trading features were disabled when we transitioned Cboe Options Exchange from hybrid to all-electronic trading mode.  Upon the reopening of the trading floor, those features have been reimplemented. These changes have brought the trading system back in line with functionality prior to the floor closure in March.
Conversely, when Cboe moved to fully electronic trading with the closure of our floor, we delivered some electronic solutions to replicate the benefits of floor trading. As a result, our markets continued to function well and allowed investors to express their views and manage risk throughout this period of extreme market conditions.
TM: Is there a ban on public transportation for those seeking to come back?
Harkins: At this time, we recommend that all trading floor personnel – including Cboe associates and TPHs – find alternatives to public transportation. This recommendation is a part of our health and safety protocols, consistent with guidelines provided by public health agencies to encourage social distancing and to protect against the risk of exposure to COVID-19 in public spaces.  Out of the gate, we have taken an abundance of caution approach, but may modify our TPH Playbook to keep current with the latest guidelines from public health officials. Our commitment is to continually inform our TPH members of any updates.
TM: Who was allowed back? Floor brokers? Specialists? Those firms in dire financial need? Who did Cboe invite? Or is it up to the member firms themselves? How did Cboe approach firms about returning?
Harkins: During the temporary trading floor closure, many TPHs eagerly awaited a return to hybrid trading at Cboe and expressed interest for the floor reopening. The decision to return to the floor was ultimately with the TPH firms, who also determined which staff they would send back. On the other hand, there may have been firms who chose to have their employees continue working from home, and not return to the floor immediately upon reopening.  Accordingly, any market-maker spots in the SPX trading pit that remained vacant were placed in a lottery for firms interested in having a larger presence on the floor. Winners of the lottery are entitled to temporarily occupy the trading spot, until staff from the TPH organization originally assigned to that spot returns to the floor.
TM: How has the re-open gone so far?
Harkins: We kept the reopening of our trading floor low-profile, instead focusing on our internal operations – both in terms of the trading day and the extensive safety protocols – to ensure a smooth reopen. I'm pleased to report that the reopen, and the weeks since then, have gone extremely well and as planned. The work of the Cboe team has been incredible in getting us to this point.
We continue to monitor trading activity. As expected, floor-based volume returned slightly below pre-closure averages, but has trended upward since we reopened on June 15th. We remain vigilant in monitoring the latest developments of the evolving COVID-19 crisis. The health and safety of our trading floor community – and all Cboe associates – remain our highest priority and will continue to guide our decision-making going forward.