Terms & conditions
GlobalTrading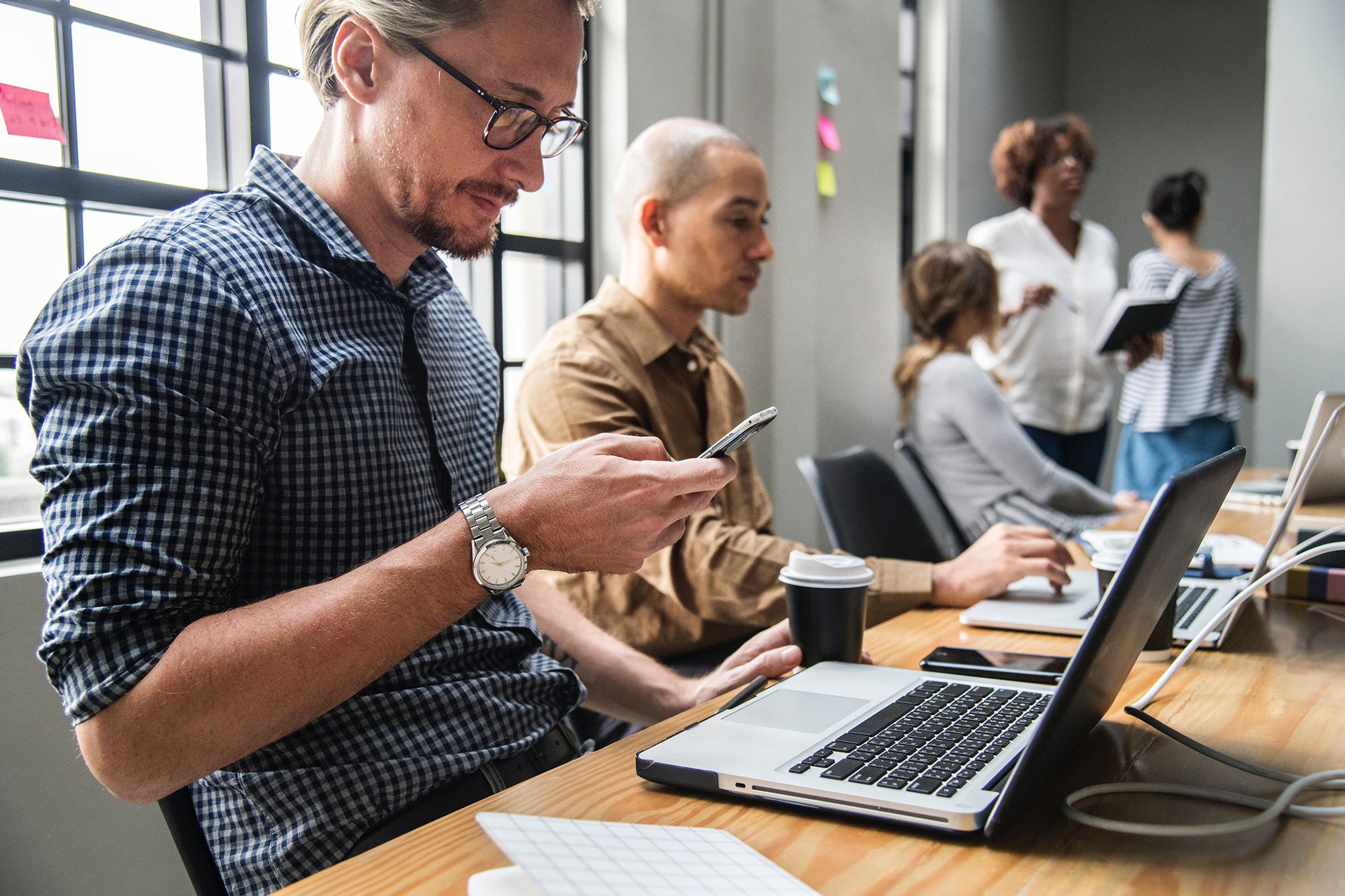 December 5, 2022
Your use of our website, fixglobal.com ("Website") or any of the products or services offered on the Website (collectively known as the "Services" and such expression shall include any part thereof) is subject to these Terms of Use (the "Terms"). We may modify these Terms at any time without notice to you by posting revised Terms on the Website. Your use of the Website constitutes your binding acceptance of these Terms, including any amendments or modifications we may make in the future.
It is your responsibility to read and comply with the Terms. If you are unclear about or do not understand the Terms you must refrain from using the Website until you have contacted us with your specific questions and are satisfied with our response. If you object to any Website content or Services, your sole remedy is to cease using the Website.
Reference to "us", "we", "our" or GlobalTrading shall be interpreted so as to include our successors, assigns and licensees.
Some of the Services may be subject to additional or separate terms and conditions. Your use of the Services is subject to those terms and conditions, which are incorporated into these Terms by reference. In the event of an inconsistency between these Terms and any additional terms and conditions, the provisions of the additional or separate terms and conditions will apply.
In order to provide a reliable and trusted service and to protect ourselves, third parties and users we have the right, but not the obligation, to take any of the following actions at our sole discretion at any time and for any reason without giving you any prior notice:
Restrict, suspend, or terminate your access to all or any part of the Services;
Change, suspend, or discontinue all or any part of the Services;
Refuse, move, or remove any material that you submit to us for any reason;
Refuse, move, or remove any content that is available on the Website;
Deactivate or delete your account and all related information and files in your account; or
Establish introduce and/or change general practices and limits concerning use of the Website.
You acknowledge and agree that we will not be liable to you or any third party for taking any of the above actions.
Our Services may include communications such as service announcements and administrative messages from us or from trusted third parties from time to time. These communications are considered part of the Services.
You will be able to opt out of receiving these messages including our monthly email alerts.
You are also put on notice that the Services may include advertisements.
Content on fixglobal.com
The Website includes a combination of content that we create, that associates of GlobalTrading create, that third parties create, and that our users create. All materials published on the Website including, but not limited to, written content, research, tables, blogs, articles, photographs, graphics, images, illustrations, trademarks, logos, audio and/or audio visual materials or video clips, and flash animation are protected by, without limitation copyright, trademark, design rights and performance rights.
The copyright and all trademarks, logos and other intellectual property rights in and relating to the content of the Website that is created, designed, written, sourced, produced and published by us (including the design and "get up" of the Website) is owned by or licensed to us.
The copyright and all trademarks, logos and other intellectual property rights in and relating to the content of the Website that is submitted to us for publication or uploaded by you or third parties for publication is subject to express warranties in respect of intellectual property and confidentiality and we take no responsibility whatsoever for any infringement, breaches of any sort, or misuse of information in respect of the same. Please refer to the section "Third Party Contributed Content".
You may not modify, publish, transmit, participate in the transfer or sale of, reproduce, create derivative works of, distribute, publicly perform, publicly display, or in any way exploit any of the materials or content on the Website in whole or in part.
However you may print or download the visible text of an individual page for private and personal non-commercial use only, but you may not make more than one copy of such text electronically or otherwise. You may print copies of forms situated on the Website for the purpose of providing information or submitting requests. You may not reproduce any other part of the Website, including but not limited to the structure, overall style, get up and program code.
If you would like to apply for permission to distribute or reproduce any part of the contents of the Website other than as permitted in these Terms please email us at info@marketsmedia.com.
The Website includes, among other things, product reviews, opinions, articles, market news or information, job advertisements and research papers. It also includes information about products and services offered by parties other than GlobalTrading, such as product descriptions, specifications, job vacancies, advice, pricing, availability, and performance. We do not guarantee the accuracy, the integrity, or the quality of any of the content on the Website at any time, including for the avoidance of doubt announcements and administrative messages (although we will always strive to produce a reliable service). We are not responsible and do not take responsibility in any way whatsoever for the content, subject, opinion, interpretation and style of postings by users in the user opinion, message board, or feedback sections of the Website or blogs, research, guest columns, webinars, articles, topics and controversial issues written and/or submitted by users, guests and third parties.
You may be exposed to content that you personally find offensive, controversial or objectionable or content that you personally consider inaccurate. We will not take any direct or indirect action in this respect unless there has been a clear breach of these Terms. You acknowledge and agree that we have the right but not an obligation (other than by court order or in accordance with our own remedies) to remove any content. You acknowledge and agree that you will read and use the content of the Website or any part thereof at your own risk and if you object to any of the content your sole remedy is to cease using the Website.
Third Party Contributed Content (including Guest Articles, Blogs and participation in Podcasts and Webinars).
As a contributor of any kind you are solely responsible for all content including without limitation all visual, written, audio, or audio visual materials (including for the avoidance of doubt podcast and webinar content) that you upload, post, e-mail, transmit, or otherwise make available for posting or transmission on the Website whether publicly posted or privately transmitted ("Third Party Content", such expression to include any part or parts thereof).
You certify that you own all intellectual property rights in the Third Party Content or have permission by way of licence to reproduce and distribute the same including for the avoidance of doubt (but not limited to) the design and layout of the content, your performances or performances of third parties such as interviewers and/or interviewees in podcasts and webinars, photographs, images, artwork, articles, research, descriptions, data, trademarks and logos. You warrant that the Third Party Content and any part thereof is and will not be obscene, offensive, defamatory of any person or otherwise illegal.
You hereby grant us a worldwide, irrevocable, perpetual royalty-free, nonexclusive, transferable license to use, reproduce, create derivative works of, distribute, publicly perform, publicly display, sublicense, transmit, distribute, and publish the Third Party Content and subsequent versions of the Third Party Content for the purposes of (i) displaying the Third Party Content on the Website, (ii) distributing the Third Party Content, either electronically or via other media, to users seeking to download or otherwise acquire it, and/or (iii) storing the Third Party Content in a remote database accessible by end users, for a charge. This license shall apply to the distribution and the storage of the Third Party Content in any form, medium, or technology now known or developed in the future. Given that we have no control over, and are not responsible for, the privacy of any of the Third Party Content that you have shared with other users or other third parties we strongly suggest you (and any third party interviewees) exert caution when providing any personally identifiable or sensitive information. We shall not be obliged to treat any materials comprising the Third Party Content submitted to us or uploaded by you in any manner or form as confidential and may exploit such materials as we may think fit, at our discretion and in accordance with the Terms.
In respect of Third Party Content and in particular third party articles, guest columns and features, all copyright will remain with the author and we claim no rights of ownership whatsoever (subject to the rights accorded to us under the Terms) however in the case of articles, guest columns and features we require a credit and/or reference in the event such content is reproduced in other magazines, newspapers, newsletters, third party websites, forums and the like. We also reserve the right to promote and use your and third party articles, columns and features as and when we require unless otherwise agreed in writing with the author.
Third-party websites, products, and Services
The Website contains links to other websites owned by third parties. Your use of each of these websites is subject to their own terms, conditions, representations and warranties and your dealings with such third party websites are solely between you and them. We are not responsible or liable in any way whatsoever for any loss or damage incurred by you as a result of any such dealings. We have no control or influence over such third party websites, and we are not responsible for any changes to or content published on them including for the avoidance of doubt offers, inducements, competitions or advice. Our inclusion of any Third Party Content on the Website or any link to a third-party website is not an endorsement of that third-party website or its content.
We do not sell, resell, or license any of the products or the services that we review, list, or advertise on the Website, and we disclaim any responsibility for or liability related to them. Your correspondence or related activities with third parties, including payment transactions and goods-delivery transactions, are solely between you and that third party. You acknowledge and agree that we will not be responsible or liable for any loss or damage of any sort incurred as the result of any of your transactions with third parties. Any questions, complaints, or claims related to any product or service should be directed to the appropriate third party.
fixglobal.com fee-based services
Some of the Services require you to pay a fee, as described in the specific conditions included where those Services are offered. You agree to pay all fees and charges that you incur. Unless otherwise noted, all currency references are in USA dollars. We may, upon notice if required by applicable laws, at any time change the amount of, or basis for determining, any fee or charge, or institute new fees or charges. All fees and charges are payable in accordance with payment terms in effect at the time the fee or the charge becomes payable.
Privacy policy
All of the information that we collect from you, such as registration and credit card information, is subject to our privacy policy. Please click here to review our Privacy Policy as part of our terms of use.
United States Legal Compliance
You represent and warrant that (i) You are not located in a country that is subject to the United States government embargo, or that has been designated by the United States government as a "terrorist supporting" country, and (ii) You are not listed on any United States government list of prohibited or restricted parties.
Your conduct on fixglobal.com
If we request registration information from you, you undertake to provide us with true, accurate, current, and complete information, and you will promptly update your registration to keep it accurate, current, and complete. If we issue you a password, you may not reveal it to anyone else, nor may you use anyone else's password. You are responsible for maintaining the confidentiality of your accounts and passwords. You agree to immediately notify us of any unauthorized use of your passwords or accounts or any other breach of security. You also agree to exit from your accounts at the end of each session. We will not be responsible for any loss or damage that may result if you fail to comply with these requirements or at all.
The technology and the software underlying the Website and the Services is the property of GlobalTrading. You agree not to copy, modify, rent, lease, loan, sell, assign, distribute, reverse engineer, grant a security interest in, or otherwise transfer any right to the technology or software underlying the Website or the Services in any manner or form or to use modified versions of the software, including (without limitation) for the purpose of obtaining unauthorized access to the Website or Services.
Without limiting the foregoing, you agree that you will not use the Website to take any of the following actions:
Defame, abuse, harass, stalk, threaten, or otherwise violate the legal right of others;
Publish, post, upload, e-mail, distribute, or disseminate (collectively, "Transmit") any inappropriate, profane, defamatory, infringing, obscene, indecent, or unlawful content;
Transmit files that contain viruses, corrupted files, or any other similar software or programs that may damage or adversely affect the operation of another person's computer, the Website, any software or hardware, or telecommunications equipment;
Advertise or offer to sell any goods or services for any commercial purpose unless you have our written consent to do so;
Transmit surveys, contests, pyramid schemes, spam,unsolicited advertising or promotional materials, or chain letters;
Download any file that you know or reasonably should know cannot be legally obtained in such manner;
Falsify or delete any author attributions, legal or other proper notices or proprietary designations or labels of the origin or the source of software or other material;
Restrict or inhibit any other user from using and enjoying any public area within the Website;
Collect or store personal information about other end users;
Interfere with or disrupt our website, servers, or networks;
Impersonate any person or entity, including, but not limited to, a GlobalTrading representative, or falsely state or otherwise misrepresent your affiliation with a person or entity;
Forge headers or manipulate identifiers or other data in order to disguise the origin of any content transmitted through our website or to manipulate your presence on our website;
Take any action that imposes an unreasonably or disproportionately large load on our infrastructure;
Engage in any illegal activities.
Do or cause others to do any act that will bring GlobalTrading into disrepute.
You agree to use our bulletin board services, chat areas, news groups, forums, communities and/or message or communication facilities (collectively, the "Forums") only to send and receive messages and material that are proper and related to that particular Forum.
If you choose a username that, in our sole discretion, is obscene, indecent, abusive or that might otherwise subject us to public disparagement or scorn, we reserve the right, without prior notice to you, to automatically change your username, delete your posts from the Website, deny you access to the Website, or any combination of these options.
Unauthorized access to the Website is a breach of these Terms and a violation of the law. You agree not to access the Website by any means other than through the interface that is provided by GlobalTrading for use in accessing the Website. You agree not to use any automated means, including, without limitation, agents, robots, scripts, or spiders, to access, monitor, or copy any part of the Website, except those automated means that we have approved in advance and in writing.
Use of the Website is subject to existing laws and legal process. Nothing contained in these Terms shall limit our right to comply with governmental, court, and law-enforcement requests or requirements relating to your use of the Website.

Requests to remove certain content from the Website

If you believe that content you own has been copied and made accessible in a manner that breaches your intellectual property rights, please contact us at info@marketsmedia.com.
Indemnification
You hereby agree to indemnify, defend and hold GlobalTrading and all of its officers, directors, owners, employees, agents, information providers, affiliates, partners, and licensors (collectively, the "GlobalTrading Parties") harmless from and against any and all liability, losses, costs, and expenses (including legal fees) incurred by any GlobalTrading Party in connection with any claim, including, but not limited to, claims for defamation, breach of rights of publicity and/or privacy, copyright infringement, trademark infringement or any other intellectual property right infringement arising out of:
Your use of the Website;
Any use or alleged use of your accounts or your passwords by any person, whether or not authorized by you;
The content, the quality, or the performance of content that you submit to the Website;
Your connection to the Website;
Your breach of these Terms; or
Your breach of the rights of any other person or entity.
We reserve the right, at our own expense, to assume the exclusive defence and control of any matter for which you are required to indemnify us, and you agree to cooperate with our defence of those claims.
Disclaimers
We disclaim any responsibility for the deletion, the failure to store, the misdelivery, or the untimely delivery of any information or material. We disclaim any responsibility for any harm resulting from downloading or accessing any information or material on the Internet using search results from the Website. We disclaim any responsibility for, and if you subscribe to one of our fee-based services you will not be entitled to a refund as a result of, any service outages that are caused by our maintenance on the servers or the technology that underlies the Website, failures of our service providers (including telecommunications, hosting, and power providers), computer viruses, natural disasters or other destruction or damage of our facilities, acts of nature, war, civil disturbance, or any other cause beyond our reasonable control.
WE DO NOT WARRANT THAT THE WEBSITE WILL BE UNINTERRUPTED OR ERROR FREE. IN ADDITION, WE DO NOT MAKE ANY WARRANTY AS TO THE CONTENT ON THE WEBSITE. THE WEBSITE AND ITS CONTENT ARE DISTRIBUTED ON AN "AS IS, AS AVAILABLE" BASIS. ANY MATERIAL THAT YOU DOWNLOAD OR OTHERWISE OBTAIN THROUGH THE WEBSITE IS DONE AT YOUR OWN DISCRETION AND RISK, AND YOU WILL BE SOLELY RESPONSIBLE FOR ANY DAMAGE TO YOUR COMPUTER SYSTEM OR LOSS OF DATA THAT RESULTS FROM YOUR DOWNLOAD OF ANY SUCH MATERIAL. WE PROVIDE NO WARRANTY THAT (i) THE WEBSITE WILL MEET YOUR REQUIREMENTS, (ii) THE WEBSITE WILL BE UNINTERRUPTED, TIMELY, SECURE, OR ERROR FREE, (iii) THE RESULTS THAT MAY BE OBTAINED FROM THE USE OF THE WEBSITE WILL BE ACCURATE OR RELIABLE, (iv) THE QUALITY OF ANY PRODUCTS, SERVICES, INFORMATION, OR OTHER MATERIAL THAT YOU PURCHASE OR OBTAIN THROUGH THE WEBSITE WILL MEET YOUR EXPECTATIONS, AND (v) ANY ERRORS WILL BE CORRECTED. WE MAKE NO WARRANTIES OF ANY KIND, EITHER EXPRESS OR IMPLIED, INCLUDING, WITHOUT LIMITATION, WARRANTIES OF TITLE OR IMPLIED WARRANTIES OF MERCHANTABILITY OR FITNESS FOR A PARTICULAR PURPOSE, WITH RESPECT TO THE WEBSITE, ANY CONTENT, OR ANY OF THE SERVICES, TOOLS, PRODUCTS, OR PROPERTIES. YOU EXPRESSLY AGREE THAT YOU WILL ASSUME THE ENTIRE RISK AS TO ANY RELIANCE ON THE QUALITY AND THE PERFORMANCE OF THE WEBSITE AND THE ACCURACY OR COMPLETENESS OF ITS CONTENT.
WE WILL NOT BE LIABLE FOR ANY DIRECT, INDIRECT, INCIDENTAL, SPECIAL, OR CONSEQUENTIAL DAMAGES ARISING OUT OF THE USE OF OR INABILITY TO USE THE WEBSITE, EVEN IF WE HAVE BEEN ADVISED OF THE POSSIBILITY OF SUCH DAMAGES.
SOME JURISDICTIONS DO NOT ALLOW EXCLUSION OF IMPLIED WARRANTIES OR LIMITATION OF LIABILITY FOR INCIDENTAL OR CONSEQUENTIAL DAMAGES, SO THE ABOVE LIMITATIONS OR EXCLUSIONS MAY NOT APPLY TO YOU. IN SUCH JURISDICTIONS, OUR LIABILITY AND THAT OF OUR THIRD-PARTY CONTENT PROVIDERS AND THEIR RESPECTIVE AGENTS SHALL BE LIMITED TO THE GREATEST EXTENT PERMITTED BY LAW.
Arbitration
GlobalTrading may elect to resolve any dispute or claim arising out of or relating to these Terms or the Website by way of mediation or arbitration.
Miscellaneous
We may be required by law to notify you of certain events. You hereby acknowledge and consent that such notices will be effective upon our posting them on the Website or delivering them to you through e-mail. You may update your e-mail address by visiting the Services where you have provided contact information. If you do not provide us with accurate information we will not be able to contact you. You may contact us at info@marketsmedia.com
Our failure to exercise or enforce any right or provision of these Terms shall not constitute a waiver of such right or provision.
You agree that regardless of any statute or law to the contrary, any claim or cause of action arising out of or related to use of the Website or these Terms must be filed within the applicable limitation period.
These Terms, including all terms, conditions, and policies that are incorporated into these terms by reference, constitute the entire agreement between you and GlobalTrading and govern your use of the Website, superseding any prior agreements, arrangements or understanding whether oral or written that you may have or you believe you have with us.
These Terms shall be construed in accordance with the laws ofthe United States of America whose courts shall have exclusive jurisdiction, and the parties irrevocably consent to mediation or arbitration prior to the issue of any claim in the courts. If any part of the Terms is determined to be invalid or unenforceable pursuant to applicable law, then the invalid or unenforceable provision will be deemed superseded by a valid, enforceable provision that most closely matches the intent of the original provision, and the remainder of the Terms shall continue in full force and effect.
NEWSLETTER SIGN UP
Get GlobalTrading news weekly, by the buy side, for the buy side.