PureStream Aims To Revolutionise Block Trading
PureStream Trading Technologies is aiming to launch the first US equity trading venue that allows institutions to trade blocks algorithmically with orders being matched in a stream of liquidity.
Three new US equity trading exchanges launched last year so PureStream's alternative trading system is entering a crowded field.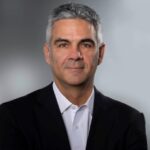 Armando Diaz, chief executive of PureStream, told Markets Media: "Current venues are similar to Google basing search results on the time when webpages were created. PureStream breaks this link with time and presents the most relevant results."
PureStream was founded in 2018 to address the growing issue of institutions being unable to find natural liquidity for blocks.
Sean Hoover, chief operating officer at PureStream, said in an email that the US does not need another price and time-sorted venue which matches quantity at a discrete moment in time. However, the PureStream ATS provides a new way for institutional brokers to source liquidity.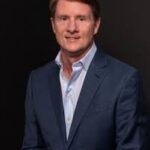 "The growth in electronic trading has greatly increased the amount of natural liquidity that is being governed by an algorithmic execution strategy," added Hoover. "As an unintended consequence, institutional natural liquidity has become latent, unfindable, and uncrossable, because it is constrained to market volume trading in the future."
Diaz explained that PureStream has created a streaming block which allows institutions to trade blocks algorithmically by naturally matching a specified percentage of the parent order which is called the 'liquidity transfer rate'. Therefore, crosses are not constrained to one moment in time and can consist of a number of trades.
"Orders are not matched in a single point of time but in a stream of liquidity," Diaz said. "The institutional execution ecosystem was out of balance, the sophistication of institutional brokers' algo logic has advanced further than venue logic."
The minimum order size for a streaming block is 5,000 shares and 2,000 shares for a conventional mid-spread cross. PureStream believes these limits ensure a pool of liquidity seekers, rather than information seekers.
Yogesh Wagle, chief technology officer at PureStream, said in an email that the derivation of price discovery is an important component of streaming blocks.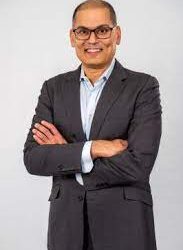 "Venues today contribute to or use the NBBO (National Best Bid and Offer) for price discovery," added Wagle. "We reference each trade report on the tape (SIP) for price discovery."
Using the SIP decreases market impact as matched parent orders are not sending child orders or missing the market makers' internalized trades according to Diaz. As each transaction is reported to the SIP, it is accessible liquidity to the brokers who have invested in the capability.
Diaz continued that, generally speaking, venue innovation has focussed on trade latency, data, and better price discovery.
"We are lucky that we partnered early with key electronic trading leaders that re-focused us on the need for a better liquidity discovery process," said Diaz.
In February 2021 PureStream announced the closure of its $14m Series A fundraising. The firm said brokers are connected and testing, so trading should begin in the second quarter of this year, subject to regulatory approval.
The round was led by Nasdaq Ventures, Goldman Sachs, BMO Financial Group, Bank of America, AllianceBernstein, and MaC Venture Capital.
Best execution
Joe Wald, co-head of electronic trading at BMO Capital Markets, told Markets Media that he welcomed innovation from PureStream as it focuses on execution quality, rather than speed, and should allow the broker to find more liquidity.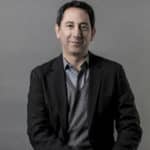 "Allocating a percentage of our algos to streaming liquidity to enable block trades makes sense," he said. "Our acquisition of Clearpool Group and investment in PureStream affirms our vision for the advancement of innovative electronic trading technologies, aligning with our focus and commitment to access quality venues and improving execution quality for our clients."
Wald added that the new functionality could potentially enhance BMO's current algo strategies and breed more innovation.
"This is an evolution in electronic trading for larger blocks and will lead to more liquidity and better execution for clients," he said.
There has been an increased focus on best execution since a long-awaited rule from the US Securities and Exchange Commission came into effect last year with the aim of helping the buy side receive more data and information about their trades.
Rule 606(b)(3) requires a broker-dealer to disclose routing and execution data for not held orders over the previous six months if a customer asks for the information. The rule is likely to lead to the buy side using more analytics to improve execution as electronic trading becomes more sophisticated and the choice in how orders are executed continues to increase.
Diaz said the revisions to the 606 requirements are excellent, in particular, the addition of parent order and indication of interest (IOI) information.
"Notwithstanding those specific improvements, and based on our experience on the other side, the focus on best execution has always been there," he added. "There are few if any industries more competitively focused then institutional cash equities."
Technology
PureStream has chosen the Nasdaq Execution Platform to provide the technology for its ATS.
Nasdaq will fully host the PureStream ATS, including managing system operations, portions of risk controls, venue surveillance, trade reporting and clearing facilitation.
Valerie Bannert Thurner, senior vice president and head of the buy-side and sell-side solutions in Market Technology at Nasdaq said in statement: "By changing the basis of a match and virtualizing price discovery, PureStream's unique business model is enabling algorithmic orders to search, find, and yield more liquidity faster without price impact. In partnering with Nasdaq, PureStream will seamlessly leverage our market operating experience and technological scale to effectively manage its internal marketplace, further reduce expenses, and provide opportunity for more revenue generating activities as it launches its innovative market."