Privacy Policy
GlobalTrading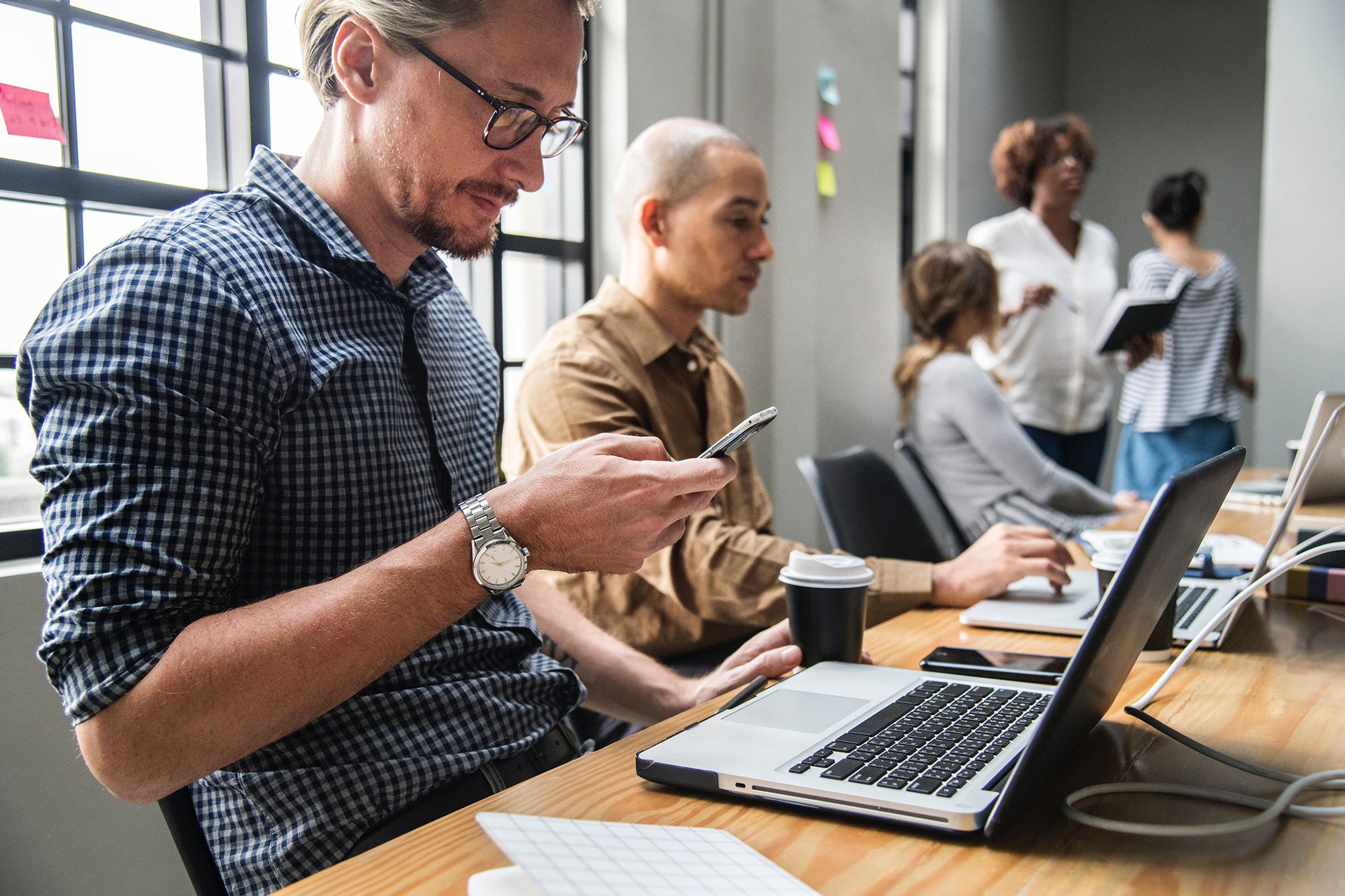 December 5, 2022
This privacy policy aims to give you information on how we collect and process your personal data or personal information related to your use of this website.
This privacy policy is issued on behalf of Markets Media Group ("MMG"). MMG is made up of different legal entities owned by Market Media Holdings LLC. Details of the MMG legal entities and the websites that they operate can be found here: [https://www.marketsmedia.com/ When we mention "MMG", "we", "us" or "our" in this privacy policy, we are referring to the relevant company in the Markets Media Group which is the controller and responsible for processing your personal data.
Your privacy is important to us. We gather certain types of information about our users in order to provide the Services, and this statement explains our online information practices and the choices you can make about the way your information is collected and used by MMG.
What information does MMG collect and why?
To provide content, products and services as requested by you: The primary reason MMG collects personal information from you is to provide you with the best and most useful content and services. Certain services and features offered by us require you to provide us with information in order for us to enable you to use them. These services and features include access to subscription-only areas, the ability to post opinions or other content, and participation in message boards. We will indicate where this information is necessary in order for us to provide the service such as event or webinar registration pages or any webpage requiring a login or registration to view or download a resource, such as a whitepaper, or use a service. Where such information is not necessary for us to provide the service, any information you give us is entirely voluntary and with your consent (which you may withdraw at any time by contacting us as described below).
To send you subscriptions, such as e-newsletters, emails or print magazines or educational resources such as whitepapers that you request: In order to send you these items we will need to process your personal information to do so.
To register for Webinars or Events: we collect personally identifiable information when you register to attend any webinars (via any platform) or events (including obtaining and using complimentary passes). We collect information such as member and event attendee information, including but not limited to name, job title, company and, geographic location, in-event poll responses and full registration information (including registration information plus contact details such as email and phone number). This is collected in order for us to be able to administer the webinar/event and in order to pursue our legitimate business interests in organising such events or related services. Your information may be shared with third parties, such as event sponsors, partners or speakers in order to organise or provide administration of the webinar/event.
To use co-branded services: (i.e., websites or services, such as events, webinars or educational resources, magazines and supplements), that we offer to you in conjunction with a partner or sponsor, who is identified on the website. This requires the submission of details for registration or access. See use of personal information section below for more information). The partner, sponsor or event partner's use of your personal information is subject to applicable data protection and electronic marketing laws and their privacy policies and we are not liable for their use of your personal information which is shared with the sponsor or partners following registration of details.
To send you information you agree to receive about topics we think will be of interest to you on the basis of your prior consent. You may withdraw this consent at any time by contacting us as set out below.
To administer contests or sweepstakes: We will process your information in order to manage the contest/sweepstake and the prize fulfilment process.
To comply with our legal or regulatory obligations or in order to court orders subpoenas, or legal process.
To monitor usage of our website and user behaviour e.g., the browsers used, the region the website is being accessed from, etc.
To monitor compliance with our Terms of Use , or any usage guidelines for specific products or services, or to defend or exercise our rights, in relation to the property, or safety of our company, our users, or others. Such processing is in the pursuit of our legitimate business interests.
For website related activities as described below under Cookies.
Aggregate information: We aggregate personally identifiable information in order to run internal analyses and benchmarking in relation to the users of our services. Where a service is co-branded we may disclose such information in a non-personally identifiable manner to advertisers and other third parties for marketing, promotional, and other purposes. We do not disclose to these entities any information that could be used to identify you personally.
How we use your personal data
We will only use your personal data when the law allows us to. Most commonly, we will use your personal data in the following circumstances:
Where we need to perform the contract we are about to enter into or have entered into with you.
Where it is necessary for our legitimate interests (or those of a third party) and your interests and fundamental rights do not override those interests.
Where we need to comply with a legal obligation.
Generally, we do not rely on consent as a legal basis for processing your personal data although we will get your consent before sending third party direct marketing communications to you via email or text message. You have the right to withdraw consent to marketing at any time by contacting us.
Purposes for which we will use your personal data
We have set out below, in a table format, a description of ways we plan to use your personal data, and which of the legal bases we rely on to do so. We have also identified what our legitimate interests are where appropriate.
Note that we may process your personal data for more than one lawful ground depending on the specific purpose for which we are using your data. Please contact us if you need details about the specific legal ground we are relying on to process your personal data where more than one ground has been set out in the table below.
Purpose/Activity
Type of data
Lawful basis for processing including basis of legitimate interest
To register you as a new customer, client, reader, user or attendee.
(a) Identity
(b) Contact
Performance of a contract with you
To process and deliver your order including:
(a) Manage payments, fees and charges
(b) Collect and recover money owed to us
(a) Identity
(b) Contact
(c) Financial
(d) Transaction
(e) Marketing and Communications
(a) Performance of a contract with you
(b) Necessary for our legitimate interests (to recover debts due to us)
To register you for our newsletter or an event, whether virtual or physical (and to administer/organise such event), as part of which we may provide your personal data to our event sponsors.
(a) Identity
(b) Contact
(c) Financial
(d) Transaction
(e) Marketing and Communications
(a) Consent
(b) Performance of a contract with you
(c) Necessary for our legitimate interests (to recover debts due to us)
To manage our relationship with you which will include:
(a) Notifying you about changes to our terms or privacy policy
(b) Asking you to leave a review or take a survey
(a) Identity
(b) Contact
(c) Profile
(d) Marketing and Communications
(a) Performance of a contract with you
(b) Necessary to comply with a legal obligation
(c) Necessary for our legitimate interests (to keep our records updated and to study how customers use our products/services)
To enable you to partake in a prize draw, competition or complete a survey
(a) Identity
(b) Contact
(c) Profile
(d) Usage
(e) Marketing and Communications
(a) Performance of a contract with you
(b) Necessary for our legitimate interests (to study how customers use our products/services, to develop them and grow our business)
To administer and protect our business and this website (including troubleshooting, data analysis, testing, system maintenance, support, reporting and hosting of data)
(a) Identity
(b) Contact
(c) Technical
(a) Necessary for our legitimate interests (for running our business, provision of administration and IT services, network security, to prevent fraud and in the context of a business reorganisation or group restructuring exercise)
(b) Necessary to comply with a legal obligation
To deliver relevant website content and advertisements to you and measure or understand the effectiveness of the advertising we serve to you
a) Identity
(b) Contact
(c) Profile
(d) Usage
(e) Marketing and Communications
(f) Technical
Necessary for our legitimate interests (to study how customers use our products/services, to develop them, to grow our business and to inform our marketing strategy)
To use data analytics to improve our website, products/services, marketing, customer relationships and experiences
(a) Technical
(b) Usage
Necessary for our legitimate interests (to define types of customers for our products and services, to keep our website updated and relevant, to develop our business and to inform our marketing strategy)
To make suggestions and recommendations to you about goods or services that may be of interest to you
(a) Identity
(b) Contact
(c) Technical
(d) Usage
(e) Profile
(f) Marketing and Communications
Necessary for our legitimate interests (to develop our products/services and grow our business)
What are cookies and how do we use cookies?
Your Internet browser has a feature called cookies. Cookies store data on your computer about your visit to our website. You do not have to have cookies enabled to visit our website, although active participation in certain areas of our website may require cookies. Cookies alone tell us nothing about who you are unless you specifically give us personally identifiable information, in which case we use the information to enhance your services in the ways described above. You may set your Internet browser to deny cookies, but if you do, you may not be able to access or use certain services or features on our website.
We also use web beacons or other similar technologies that allow us to track general user-traffic patterns. We also automatically receive and record information from our servers and from your browser, including your IP address, the time of your visit to pages on our site, and information about pages you visited. Unless you have registered for one of our products or services, the information we gather through the use of tracking technologies cannot be matched with any personally identifiable information about you.
We use cookies and tracking technologies in a variety of ways, such as:
Keeping count of return visits to our website;
Accumulating and reporting anonymous, aggregate, statistical information on website and advertisement usage;
Determining which services and features our users likes best;
Saving your password so you don't have to re-enter it when you visit our website; and
We allow other companies that are presenting advertisements on our website and, sometimes, in our newsletters to use tracking technology on your computer, and such companies may be placing and reading cookies on your browser, or using web beacons to collect information as a result of ad serving on our website. We do not give any personally identifiable information to them as part of this relationship. Unless you visit the website of these companies and provide them with personally identifiable information about yourself, these tracking technologies tell those advertisers nothing about who you are. Our advertisers' use of tracking technology is subject to their own privacy policies – for example to find out more specific to Google, please see their privacy policy at: https://policies.google.com/.
How do we share the information we collect?
Personal information
We will make your personal information available to other companies or people when:
You have elected to allow us to share that information at the time that you registered with us or provided us the information, or through a subsequent affirmative election through our website.
You volunteer information or create a public profile in the course of your participation in our community features such as forums, user opinions and reviews, polls, surveys, chat rooms, or other forms of public communication and interaction.
When you use a co-branded service within our website, such as a webinar, event, survey or an educational resource, we will pass your name, organisation, job function, contact details (including email address) and other registration and service usage information to that partner or sponsor. The partner/sponsor or event partners'/sponsors' use of your personal information is subject to applicable data protection and electronic marketing laws and their privacy policies and we are not liable for their use of your personal information.
We hire third-party vendors to provide specialized services such as customer support; email message deployment; suppression, merge and de-duplication services; data processing; and special products or services that you have requested. These companies are only allowed to use the information in order to help us fulfil our services to you. We do not provide your personal information to these companies for their own, permanent use. If you would like further information about the vendors we engage please click

here.
You unsubscribe for a mailing that we send to you on behalf of a third party. We may share your removal instruction with the third party so that it may be added to that person's list of people to whom they may not send emails.
You are the winner of a contest or a sweepstakes that is co-sponsored with a third party and that third party needs your information in order to manage the prize fulfilment process.
When required by law, such as when we respond to subpoenas, court orders, or legal process.
We believe that your actions violate applicable laws, our Terms of Use agreement, or any usage guidelines for specific products or services, or threaten the rights, property, or safety of our company, our users, or others.
Business transfers
We may acquire another company or merge with or be acquired by another company. If we sell our business, we may transfer some or all of your information as a part of the sale in order that the service being provided to you may continue or for other business purposes.
Transfers of personal information
Where relevant, personal information collected on our website from you may be sent to and stored and processed in locations outside the European Union including in the United States or any other country where we or our service providers operate facilities in order to carry out the activities described in this privacy policy.
These countries may not have EU equivalent data protection standards and in this case, the transfer will be on the basis of a European Commission adequacy decision or we will implement adequate measures, for example EU Standard Contractual Clauses in all cases including appropriate security measures, for the protection of personal data in those countries, in accordance with applicable data protection laws. If you would like to receive a copy of the information relating to the safeguards we put in place, please contact us.
We may share your personal data within the Market Media Group. If you are within the UK, this may involve transferring your data outside the UK. In addition, some of our external third parties are based outside the UK so if you are in the UK, their processing of your personal data will involve a transfer of data outside the UK.
Whenever we transfer your personal data out of the UK, we ensure a similar degree of protection is afforded to it by ensuring at least one of the following safeguards is implemented:
We will only transfer your personal data to countries that have been deemed to provide an adequate level of protection for personal data
We may use specific contract clauses approved for use in the UK which give personal data the same protection it has in the UK.
Please contact us if you want further information on the specific mechanism used by us when transferring your personal data out of the UK.
What options do you have regarding your information?
If you do not want to provide any of the user information requested by our registration process do not register with us. You can still view much of the content and use many of the services offered by our website without registering.
You have the following rights in relation to the personal information we process about you:
The right to access to it or to rectify or update it. You can manage your preferences via the Manage Preferences link at the bottom of the emails received. This link leads you to a page where you can change and update your preferences on the specific MMG emails/newsletters you receive. You can also unsubscribe to any of the emails/newsletters via the Unsubscribe link a the bottom of all emails.
To request us to erase it.
To restrict our using it, in certain circumstances.
To object to our using it, in certain circumstances e.g., you may opt not to provide certain personal information when registering for our website, provided, however, that you may not be able to use some of our products or services without providing us with certain information.
To data portability, in certain circumstances.
To lodge a complaint with the supervisory authority in your country. You are able to exercise these rights by contacting us using the details set out below:
Residents of certain US states, such as California, Nevada, Colorado, Virginia, and Utah may have additional personal information rights and choices. Please contact us for more information.
How long is personal information kept for?
We store personal data in line with legal, regulatory and best-practice requirements.
We will only retain your personal data for as long as reasonably necessary to fulfil the purposes we collected it for, including for the purposes of satisfying any legal, regulatory, tax, accounting or reporting requirements. We may retain your personal data for a longer period in the event of a complaint or if we reasonably believe there is a prospect of litigation in respect to our relationship with you.
To determine the appropriate retention period for personal data, we consider the amount, nature and sensitivity of the personal data, the potential risk of harm from unauthorised use or disclosure of your personal data, the purposes for which we process your personal data and whether we can achieve those purposes through other means, and the applicable legal, regulatory, tax, accounting or other requirements.
Changes to this Privacy Policy and how we inform you of such changes.
We reserve the right to modify our privacy policy from time to time. Any changes to our privacy policy will be reflected in our privacy policy posted on this website. The date of the last update to the Privacy Policy is noted at the top of this policy. If we make any change to our privacy policy that materially changes the information we collect from you or how we use such information, we will send you written notice of the change by e-mail.
Privacy of children
This website is not directed to children under the age of 16. We operate our website in compliance with the Children's Online Privacy Protection Act in the UK and do not permit registration by, and will not knowingly collect or use personally identifiable information from, anyone under 16 years of age. This requirement is clearly posted during the registration process.
Questions, Comments.
Questions or comments regarding this privacy policy or any exercise of your rights in relation to the personal information we process may be emailed to us at info@marketsmedia.com.
We read every message submitted and try to reply promptly to everyone. We may also file your comments to improve the site, or review and discard the information.
NEWSLETTER SIGN UP
Get GlobalTrading news weekly, by the buy side, for the buy side.