Northern Trust Front Office Solutions to Expand Outside U.S.
Northern Trust will extend Front Office Solutions outside North America as growth has already exceeded expectations this year and the business completed an acquisition of Parilux Investment Technology.
Front Office Solution provides technology to in-house investment teams for large endowments, foundations, sovereign wealth funds, pensions, insurance and multi-family offices. These in-house investment teams traditionally had to use separate systems for each asset class.
Melanie Pickett, head of Front Office Solutions at Northern Trust, told Markets Media there has been a significant lack of technology for asset owners and the business benefits from having a partnership with clients that enables it to bring operational expertise and understanding of the asset classes.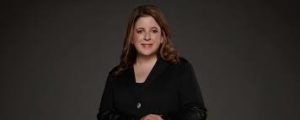 "For example, when we recently rolled out a new liquidity module, we talked to chief investment officers on our platform about how they wanted to interact with the data and we will keep iterating throughout our process to ensure our tool is fit for their purpose," she added.
Pickett continued there was a slowdown last year in client decision-making as they were hesitant to jump into a new project or a big transition in their office. However, there has been an increase in demand in the first quarter of this year.
"We are excited about our growth over the last year and this year's growth is already far exceeding expectations," she said. "So, the momentum is strong and the race is on to meet this underserved need."
She added that Front Office Solutions currently covers North America but has just created a team in Limerick, Ireland. "Our goal is to become available overseas within the next year," said Pickett.
Acquisition of Parilux
Northern Trust has finalized its acquisition of Parilux Investment Technology, completing an investment that began in 2018.
"At the beginning of the relationship it was important to make sure that the technology was going to meet the needs of our clients in the way that we hoped," added Pickett. "We could test if this was the right partnership before taking the plunge and buying the whole company."
She continued that Parilux has built an application over the last decade that forms the foundational data model and analytics that is offered to clients.
Mark D'Andrea, managing partner and chief executive of Parilux, said in a statement: "It has been rewarding to work toward shared technology goals and serve asset owners' needs through robust analytics, client reporting, data visualizations and an overall full-service solution."
Front Office Solutions integrates Parilux's software with a proprietary cloud-based web and mobile interface.
"We were able to take what they have built and turn it into a modern, user-friendly suite of interactive data visualisations and pair that with the operational services that clients were looking for," said Pickett.
Demand for data
Pickkett continued that clients' appetite for all types of data is growing on an upward trajectory by the day.
"It has increased the creativity that they are trying to apply to their portfolio in finding investment opportunities, which also results in an increased need for analysis, scenario planning and stress testing tools," she added.
Environmental, social and governance data is top of mind for clients and Pickett said Northern Trust has already done a significant amount of work for marketable securities.
"In private markets, data sources and the way that people think about ESG is very varied so we are aggressively trying to meet our clients' needs to pull together multiple ESG data sources for both private and public assets," she added.
Northern Trust aims to help clients become more efficient in their decision-making by harnessing unstructured information and putting it in an accessible format for analysts and portfolio managers.
"We are nearing the end of the first year of a multi-year investment in a machine learning and digitization strategy for alternatives that focuses on automating everything – from capturing documents through to automatically pulling out underlying holdings and performance metrics," said Pickett.
She explained that clients have spend tens of millions of dollars on obtaining the best systems for public markets and for private markets. Northern Trust can replace the need for them to build data warehouses and enterprise service layers between these applications. Therefore, chief investment officers can get answers to very basic questions about exposure or risk to meet the precise needs of their investment process without having to integrate multiple systems.
"We have built the container, the features and functions that are most helpful for our clients but there is an insatiable appetite for more data," Pickett added. "So this year will be about data integration and identifying partners in the tech ecosystem to enhance the applications we have built."
New services
Front Office Solutions has also embarked on an initiative to integrate its platform with other internal tools at Northern Trust which will help organisations who have both significant internal trading teams and external manager allocations to alternatives.
"This combined capability is a market differentiator as clients will gain the benefit of an integrated data model that supports risk, performance, exposure and liquidity analysis across all their portfolios," said Pickett.
In addition, there has been an increase in demand for Front Office Solutions' operational risk management solutions as clients are still not dealing with managers face-to-face. They have needed to perform due diligence remotely as they look to make new allocations and investments with managers that they may never have met in person.
Northern Trust Front Office Solutions has announced the launch of Operational Risk Consulting, a bespoke service that provides management consulting with a specialized focus on investment operations.
Vincent Molino, head of Operational Risk Management Solutions at Northern Trust, said in a statement: "Looking to 2021, many investment organizations realize their operating models will need to evolve to respond to the expectations of key stakeholders such as investors or beneficiaries, business partners, investment consultants and governance bodies."
Pickett continued that there has also been a lot of interest is in tools that can analyse the persistence and the skill of investment managers as asset owners want to make sure that they are invested with managers who have repeatable and sustainable frameworks.
"We are helping clients to build custom frameworks for due diligence and data elements that they specifically want to track and enabling them to automatically bring in all the associated documentation," she added. "These tools have become even more critical due to the impact of working from home or in a more hybrid fashion."