Mee Warren: Advocating For Women in Finance
This is the eighth in a series of articles profiling previous Markets Choice Award winners. The 10th-anniversary MCAs program will be held on May 4, 2022 in New York.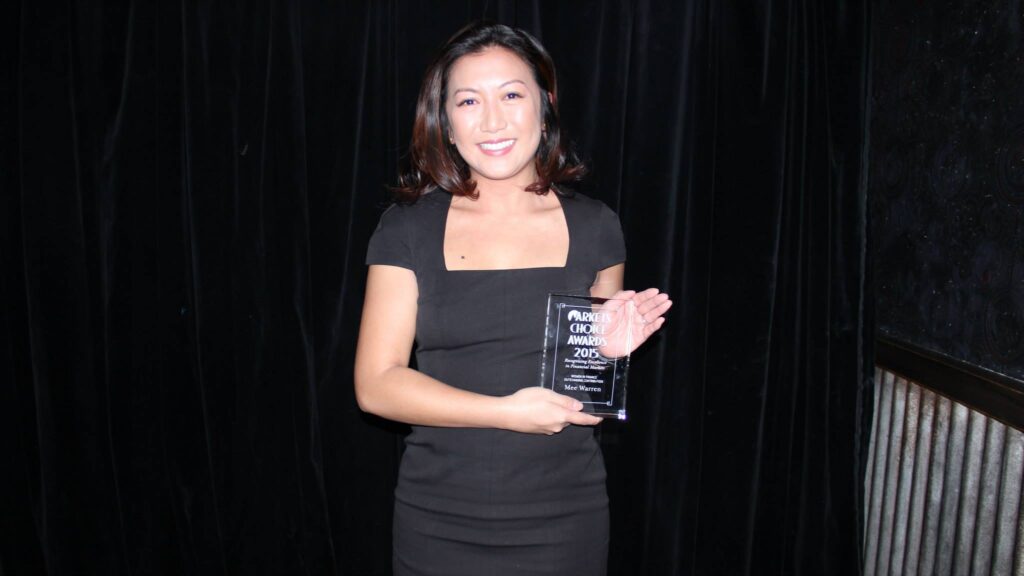 Mee Warren at the Markets Media's 2015 Markets Choice Awards
Mee Warren shined at Markets Media's 2015 Markets Choice Awards, winning the "Women in Finance Outstanding Contribution" award. At that time, she worked for Two Sigma Investments, one of the world's leading systematic investment firms, on proprietary execution tactics, portfolio construction research, and risk monitoring. She was part of an elite five-person team that strategized investment decisions for Two Sigma's equity business.
Warren was early in being recognized for her advocacy for women in finance, as she won the award in February 2015 and Markets Media didn't host its inaugural Women in Finance Awards program until 10 months later.
But life changed for Warren in 2017. "I got hit by a car. I needed to mend," she recalled.
"During my healing process, the thought ran through my head over and over again that I have so much more to do in life. I took time off and decided that I needed to do something different," she said. As a result, she left Two Sigma in 2018.
While honoring a non-compete clause with Two Sigma Investments, she ran the NYC marathon, competed in bridge and pool tournaments, and traveled to more than 25 countries.
She said her favorite country was Myanmar: "It was just so special – the Buddhist culture there, the way people are."
"If there's a dog in the middle of street, they don't disturb it. They just wait for it to wake up, or maybe somebody will nudge it," she added.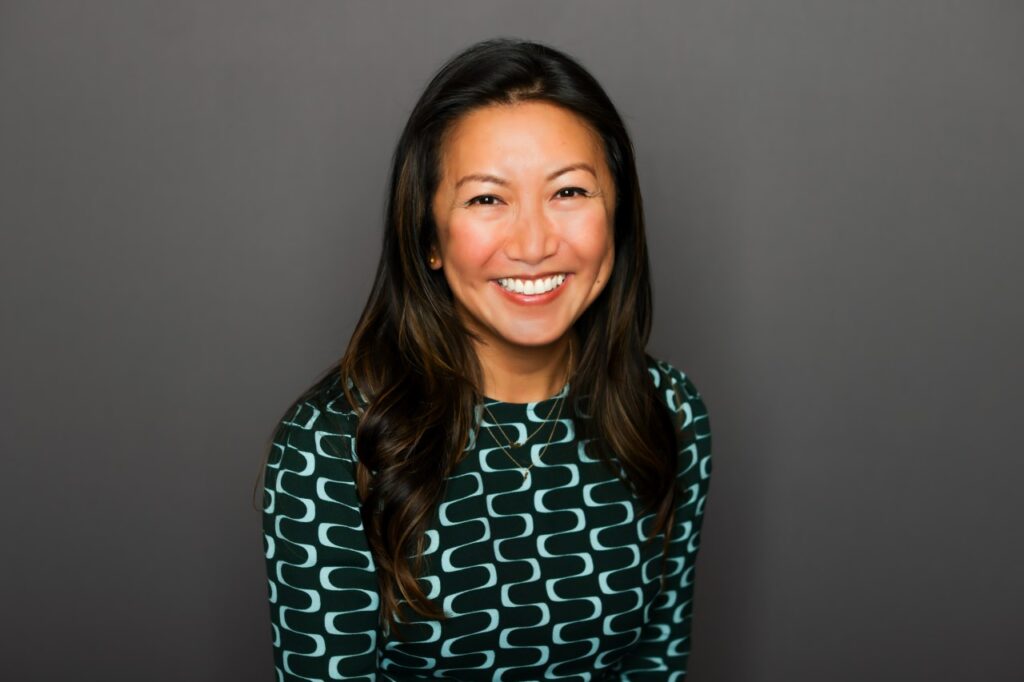 Mee Warren at the Carlson School Women Leadership Conference .
Photo credit: Slow Road Photos
Warren kept her foot in the industry by planning the FWA (Financial Women's Association) 2018 International Business Conference in Tokyo and the FWA 2019 International Business Conference in Mumbai and New Delhi, India.
She is also a member of NOIP (National Organization of Investment Professionals), 100 Women in Finance, Women in ETFs, MM Women in Finance Advisory Board and also sits on the board of several non-profits.
When asked about her contribution to Women in Finance, Warren said her goal was for people to recognize the achievements or accomplishments of her female colleagues and to understand some of the unconscious bias that has evolved in the workplace.
"I have tried to be outspoken for others and put together events that had substance, using my network of people to help others," she said.
Later in her career (June 2020 – March 2022) Warren was President at Bodhi Research Group, doing consulting work for pension funds and single-family offices. Warren said she enjoyed her role but she "missed the investment side of things".
Hence, when the opportunity came up, she joined KULA Investments as Chief Portfolio Strategist. Kula Investments is a newly launched systematic investment fund that started its first fund, the Kula Equity Market Neutral Fund (KEMN), on April 1, 2022. The KEMN Fund seeks to achieve attractive risk-adjusted absolute returns across all market cycles with a low correlation to the equity markets. "We are data driven and systematic. We are professionals with a lot of experience and oversight," she said.
Warren is excited to work and collaborate with the team at Kula. She said, "The firm is committed to diversity, equality, and inclusion. And that means a lot to me. Our practices reflect our values."
"I want to make sure that our team members have the resources they need to be successful, male or female, and for our firm to be able to attract the talent that others seem to be missing out on," she added.
Warren said there are many professional networks where women can support each other: "It is a valuable connection – learning from each other's experiences and finding different ways to help each other," she commented. Having men as allies is also helpful, she added.
"Many women have experienced and survived 'death by a thousand cuts'. I don't want that for the next generation," she said.
To the next generation of women in finance, she advised: "Cut out any toxicity. Just play your long game and you will always come out on top."
Previous MCA Winner profiles:
Bryan Harkins Finds Passion in Philanthropy
Andy Brooks: From Trading to Aquaculture
Nanette J. Buziak: From Buy Side to Sell Side
William Brodsky: A Pivotal Figure in Listed Derivatives
Dan Royal: The Joy of Buy-Side Trading
Jennifer Nayar Tracks Evolving Fintech Space