LCH Clears $1 Tln Notional Of SOFR Swaps
LCH, the London Stock Exchange Group's clearing house, has cleared $1 trillion (€910bn) in notional of swaps referencing the new US dollar risk-free rate although SOFR swaps are still only a small part of the market.
After the financial crisis there were a series of scandals regarding banks manipulating their submissions for setting benchmarks across asset classes, which led to a lack of confidence and threatened participation in the related markets. As a result, regulators have increased their supervision of benchmarks and want to move to risk-free reference rates based on transactions, so they are harder to manipulate and more representative of the market.
The US has adopted the secured overnight financing rate, SOFR, as its risk-free rate to replace US dollar Libor. LCH's SwapClear said in a statement today that it has cleared $1 trillion notional of swaps referencing SOFR as of 21 November 2019.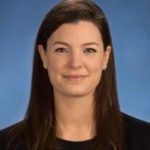 Susi de Verdelon, LCH
Susi de Verdelon, head of SwapClear and listed rates, said in an email: "LCH was the first clearing house to offer swaps benchmarked to SOFR. Reaching $1 trillion in cleared notional marks a significant moment for the industry and is a positive reflection of the growth in liquidity in risk-free reference rates."
LCH said risk-free reference rate volumes in other currencies, including Sonia (sterling) and €STR (euro) swaps, are also gaining traction at SwapClear.
Sterling risk-free rate
The UK has chosen Sonia, the sterling overnight index average, as its new risk-free rate.
Edwin Schooling Latter, director of markets and wholesale policy at the UK Financial Conduct Authority re-iterated in in a speech last week that market participants need to be ready for life without Libor by the end of 2021.
"We now have liquid markets for swaps and futures based on Sonia – the market's chosen sterling risk-fee rate," he said.
Schooling Latter added that Sonia is now the norm in new issuance of floating rate sterling bonds and securitisations and highlighted some landmark achievements in the past weeks.
"These include the successful conversion to Sonia of £4.2bn ($5.4bn) in previously Libor-referencing securities – with some of these consent solicitations achieving 100% investor agreement – as well as new firsts for the conversion to Sonia of a Libor loan, and a first Sonia swaption," he said.
Last week ISDA also recorded the 1,000th SOFR swap transaction so far this year but Schooling Latter noted that SOFR swaps are still a very small part of the US dollar swaps market.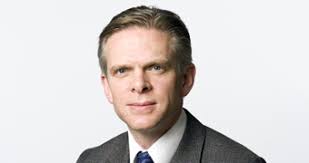 Edwin Schooling Latter, FCA
He also warned that there is no room for complacency and highlighted that loan markets have yet to move from Libor.
The UK regulator said new sterling Libor public bond issuance appears to have ceased but significant volumes of new Libor swaps maturing after the end of 2021 are still being struck across all currencies.
"In sterling interest rate swap markets, we will be encouraging market makers to make Sonia the market convention from the first quarter of 2020," said Schooling Latter.
He noted that the Bank of England's sterling RFR working group has also set a target of the third quarter of 2020 to stop new lending using Libor.
"This will involve significant infrastructure and documentation preparation, customer communication and staff training exercises for some banks," he added.
Schooling Latter continued that further progress on transition in loans and swaps markets is the key task in the year ahead as the risks of referencing Libor beyond the end of 2021 are rising.
"It is no longer credible for any regulated firm to claim it did not know LIBOR might not survive this date," he warned. "Let me repeat that the best way to avoid Libor-related risks is to move off Libor altogether."
The Bank of England set up a working group on sterling risk-free reference rates, which is made up of experts from major sterling swap dealers, to discusses the development of sterling risk-free reference rates. The minutes of their September meeting were published this week.
With Libor expected to be discontinued after end-2021, the use of alternative interest rate benchmarks is steadily increasing. But use of Libor remains widespread, and this poses risks to market stability. https://t.co/8KgzL9XzKL #BankOverground pic.twitter.com/PDH5uRy8X3

— Bank of England (@bankofengland) September 30, 2019
The minutes noted that 15 major market makers in Sonia overnight indexed swaps had been engaged on a bilateral basis with broad support for streaming executable OIS quotes. An OIS is an interest rate swap where the floating rate references a daily overnight rate.
"Both the Bank of England and the Financial Conduct Authority were therefore supportive of planning for a period of 'beta testing' beginning from the working group's first quarter 2020 target, with the date for full go-live kept under review," said the minutes.
The representative for the Loan Markets Association told the meeting noted that template documentation for compounded Sonia loan facilities would soon be made available.
Euro risk-free rate
The European Central Bank began publishing its new benchmark, €STR, the euro short-term rate, for the first time last month. The previous benchmark, EONIA, has been redefined as €STR plus a fixed spread of 8.5 basis points.
Last month LCH cleared the first €STR swaps.
.@LCH_Clearing #SwapClear clears first €STR swaps. Read the press release:https://t.co/cHMtNO1GaJ pic.twitter.com/Gzmqm2Dx8H

— LCH (@LCH_Clearing) October 21, 2019
LBBW and Morgan Stanley were among the first participants to clear derivatives using the new rate, first published on 2 October, according to LCH.
Andrew Millward, European head of macro trading at Morgan Stanley, said in a statement: "We anticipate that €STR swaps will inherit much of the pre-existing liquidity from the EONIA swaps market and are expecting strong investor demand from the out-set. As an active participant in the global derivatives market, we are delighted to offer this cleared product to our clients."
Deutsche Börse's Eurex Clearing cleared its first €STR swaps this month.
Marking an important milestone in the establishment of €STR as the new benchmark risk-free rate, #EurexClearing has cleared the first €STR swap trades by @BNPParibas, @Citi, @DeutscheBank, @jpmorgan, @LBBW, @MorganStanley, @Nordea and @UniCredit_PR. https://t.co/rgJIIrXbxz pic.twitter.com/dSQreP6K45

— Eurex (@EurexGroup) November 18, 2019
BNP Paribas, Citi, Deutsche Bank, J.P. Morgan, LBBW, Morgan Stanley, Nordea and UniCredit were the first to trade €STR swaps cleared at Eurex Clearing.
Matthias Graulich, member of the Eurex Clearing executive board, said in a statement: "As €STR is maintained by the ECB, its establishment represents an important part of strengthening regulatory control within the EU27."
Progress
Deutsche Bank said in a statement yesterday that in addition to clearing its first €STR swap on Eurex, it has completed three trades in the past week linked to new benchmark risk-free rates such as SOFR, €STR and Sonia. On November 21 Deutsche Bank announced the issuance of a $1.5bn fixed-to-floating rate senior non-preferred transaction linked to SOFR.
"This was Deutsche Bank's inaugural callable SNP bond," said the bank. "Furthermore, the SOFR-based coupon in the final year is designed to help the market transition away from Libor toward new risk-free rates.
In addition, Deutsche Bank's European commercial real estate Group partnered with Kennedy Wilson Europe Real Estate II SCSp to originate its first loan benchmarked to Sonia, which referenced a compounded average of Sonia set in arrears with a five business day lag.
"It marked not only Deutsche Bank and Kennedy Wilson's first LIBOR alternative rate loan, but also one of the first adoptions of a loan referencing an average of overnight Sonia in the entire market," added the bank.
Dixit Joshi, Deutsche Bank
In Asia Deutsche Bank completed Singapore's second overnight index swap for local bank DBS using SORA, the new Singapore overnight rate average.
Dixit Joshi, group treasurer of Deutsche Bank, said in a statement: "Through our benchmark transition programme Deutsche Bank is actively engaging in industry-wide efforts to implement IBOR reform. The four trades executed in the past week are a testament to the team's efforts in educating clients on how the changes will impact them."