Firms Look to Cloud to Increase Speed to Market
Speed to market for new products is the most important reason that firms give for moving to the cloud and managed services according to financial technology provider FIS.
Tara Winters, head of global managed services, FIS Capital Markets at FIS, told Markets Media that a survey the firm commissioned in September last year found that the number one reason clients are looking to move to the cloud and managed services is for speed to market for new products.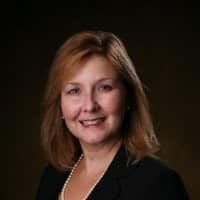 She said: "I thought that was so interesting because it does show a shift to focus on growth rather than just cost savings and to improve their operational resiliency."
The 2020 FIS Readiness Report also found that the majority, 54%, of clients surveyed said they plan to shift to some form of cloud services so Winters expects to see an increase in clients moving away from managing their own infrastructure.
"Cloud usage was already on the rise and the pandemic has accelerated this move due to remote working and the required security measures," she added.
Winters continued that some clients had difficulty in moving to remote work but FIS has always had a number of team members working from home, so the firm was well prepared for lockdown.
"We continuously test our ability to work remotely, to recover from a disaster and to ensure business continuity," said Winters. "All of the continual preparation and ongoing testing is so important because clients have to be able to rely on us to process their workloads and not have any downtime."
The survey also found that nearly half, 45%, of clients are planning to decrease their physical footprint, which indicates they are expecting at least a portion of their workers to remain remote.
"I have spoken to a number of clients that are looking at different alternatives for going back to the office – from having people coming in at alternate times or alternate days to some companies having the vast majority of their employees working from home," Winters added. "This continuation of remote work will increase the demand for managed services."
Winters continued that towards the end of last year clients began looking at what the events of 2020 mean for the future and began to shift their priorities to focus on their core business, their clients and how they can grow faster.
"In the early days we thought it would be challenging to have large financial institutions outsource the hosting of their core applications, but the industry is moving towards this in a big way," she added. "Clients are very open to hosting any of their applications, as long as they feel they have a trusted partner like FIS with the required domain and security expertise."
There are other firms providing managed services but Winters argued that FIS's value proposition is that the firm owns the intellectual property, its systems are best in class, and its teams have depth of knowledge of the domain and business processes.
"We work with thousands of clients so we see best practices and leverage those to deliver services," she said.
Winters explained that when FIS offer Business Process-as-a-Service it looks to provide the best end-to-end capability which is generally a service wrapped around one of its core applications, such as derivatives processing or transfer agency.
"If needed, we will partner with other firms or pick up capabilities that our clients might have themselves to deliver the full ecosystem," she added.
One of the key strategic initiatives in FIS Capital Markets is around regulatory technology as regulation in the industry increases and regulators are taking a really strong look at the cloud, in particular data privacy and where the data is stored.
"There have been projections that 50% of all the world's data will be in the public cloud by 2025 so there is a lot of data and capability still to move to the cloud and we are in the early stages," added Winters. "The investment that companies like FIS , Microsoft and Amazon have made in infrastructure and security means clients are increasingly comfortable with the workloads they put into the cloud."
FIS provides cloud services in strategic data centres in the US and UK. Outside these regions, FIS has secure extensions globally by partnering – with AWS and Microsoft Azure – to support and host clients who need to keep their data locally.
The firm reported in its 2020 results that revenue growth accelerated sequentially in banking and capital markets.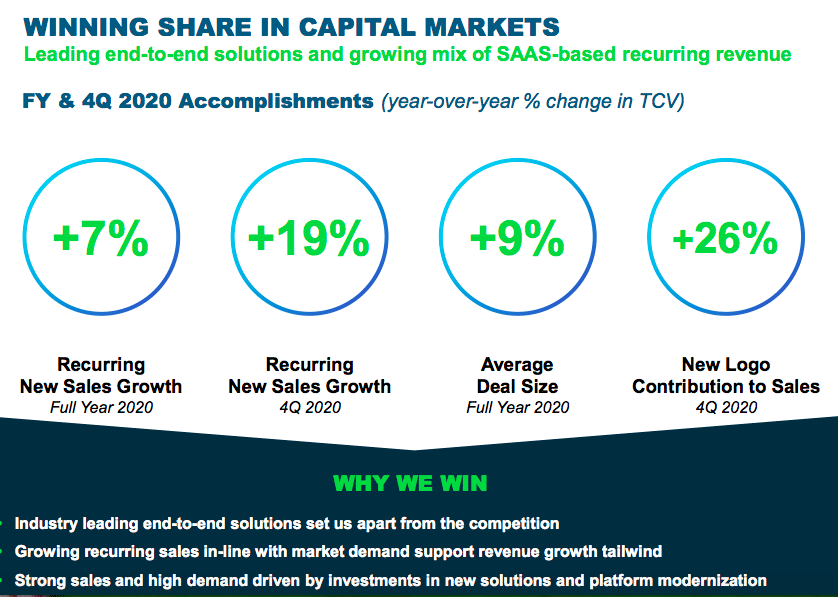 Gary Norcross, chairman, president and chief executive of FIS, said in a statement: "The strength of our strategy and our continued investments in innovation are helping our clients rebound and thrive in an increasingly digital financial world. These successes combined with our operational efficiency gains are also delivering long-term value to our shareholders."
In capital market solutions, full-year revenue increased 5% to $2.4bn, 2% higher than in the prior year period and adjusted EBITDA margin was 47%.
Winters said automation is absolutely critical for managed services.
"We've got to leverage tools, artificial intelligence and machine learning so we can speed time to market, improve quality and turnaround times and continue to manage the cost of services that we deliver to our clients," she added.
Career
Winters joined FIS in December 2015 after nearly 37 years at Sungard, another technology provider. She described her career in technology as an accident as she majored in marketing and then took a job at a software company.
"When starting out, I had no idea what our software did, but as my career evolved I had opportunities to expand my knowledge and move into different areas," added Winters.
Ten years ago she began seeing clients moving into the cloud and managed services and that growth opportunity became her focus.
"Over time, I moved from managing multiple functions in one business unit in order to completely focus on managed services across FIS Capital Markets," Winters said.
She has been in her current role since September 2018. Winters would highly encourage women to get involved in technology as it provides tremendous opportunity.
"It's a great area for career growth and there are many different aspects, even if you don't have a strong technology background," said Winters.
Her advice to other women is to seek mentors to help them to grow their careers, and one of the favourite parts of her job is mentoring some of the women in FIS.
"Over my career I have been fortunate to have had mentors, and the benefits I received is one reason I'm so willing to mentor others," she said. "In the early days of my career, I didn't really understand where I could grow so I was fortunate to have mentors to help point me in the right direction."
Winters stressed that the technology industry has to be aware of the need for diversity and inclusion in all aspects of its business and environmental, social and governance factors are becoming a vital area of focus within FIS in every aspect of the company.
"To help find and develop talent, we work with local universities in an associate development programme to help students understand different aspects of our business and see where their career interests might lie," she added. "It is up to companies like FIS to be very proactive in all of these areas, diversity and inclusion, ESG and associate development programs to ensure that we develop the teams, people and resources for the future."