CrossTower Provides Wall St. Infrastructure for Crypto
Kapil Rathi, co-founder and chief executive of CrossTower, said the investment and trading firm is providing traditional Wall Street infrastructure to allow institutions to trade cryptocurrencies, which he expects to become regulated.
Rathi told Markets Media: "Five years down the line when crypto assets are regulated we will be ready, which is a differentiator."
He has experience of building exchanges in a regulated environment having previously held senior leadership roles at NYSE, Bats, ISE and Cboe. Rathi managed four equity options exchanges at Cboe, launched a new options exchange at Bats, and built multiple innovative trading products at ISE.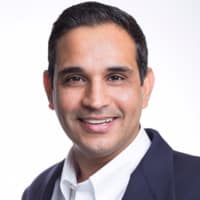 "I saw trading move from floors to become electronic," he added. "I co-founded CrossTower because I didn't want to miss the boat 10 years from now ."
He co-founded Crosstower in 2019 with Kristin Boggiano, president of the firm. Boggiano is a structured products, regulatory, and digital asset expert with more than 20 years of experience in capital markets and founded the Digital Asset Legal Alliance (DARLA) and Women in Derivatives (WIND). She founded the structured products and derivatives division and led the regulatory group for Dodd Frank while special counsel at Schulte Roth.
CrossTower reported record crypto trading volumes of $319m (€262m) in April this year, a 200% increase in trading volumes over the prior month, and less than a year since the official launch of its US trading platform last October. In March this year CrossTower had announced a new partnership with DV Chain, a crypto market maker.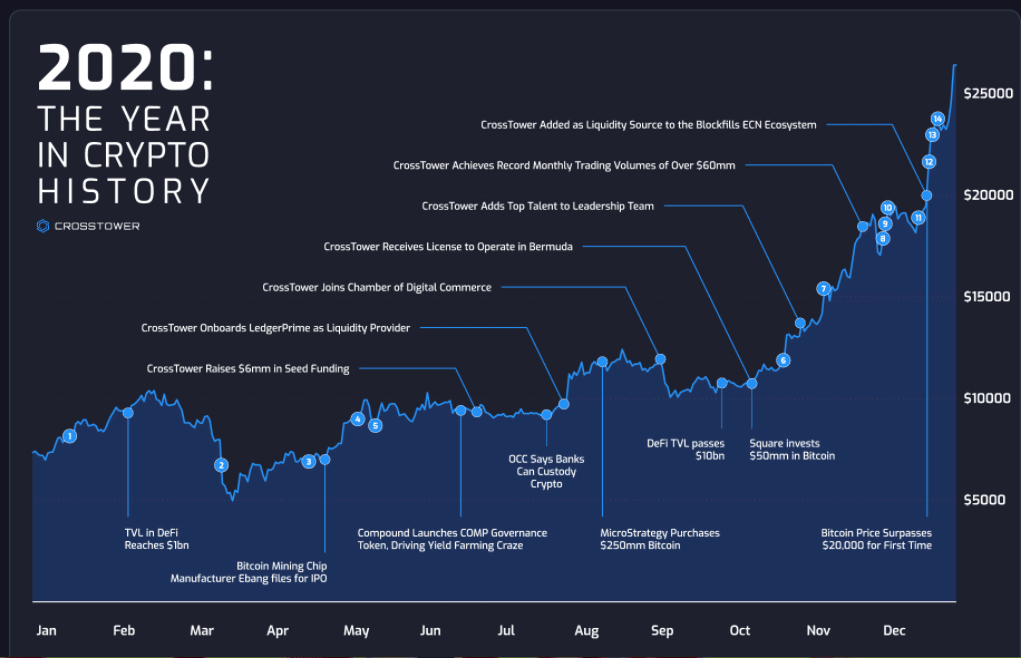 Capital Markets
Rathi explained that institutions are wary of trading cryptocurrencies because of the underlying volatility, worries about security and regulatory risk. CrossTower aims to provide end-to-end services to solve these issues.
He said: "We hired a team for structured products and we will provide prime brokerage, securities lending and portfolio margining. Traditional banks are not yet providing these services in cryptocurrencies so we decided to do it for ourselves."
In order to help institutions manage risk in cryptocurrencies the firm launched CrossTower Capital Markets in January this year led by Greg Bunn, chief strategy officer.
Bunn joined CrossTower to head the new division from Citadel where he was most recently serving global head of counterparty strategy and central funding. He had also previously spent more than 16 years in senior roles at Deutsche Bank, including as global head of prime finance overseeing more than $400bn of the securities financing business.
CrossTower said it will be the first digital asset firm to offer an exchange, structured products and funds with lending and trade financing, creating a full financial ecosystem for traditional firms.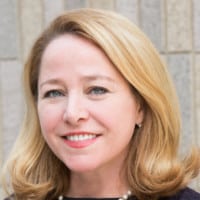 Boggiano said in a statement: "We have a crypto-first, end-to-end solution built for sophisticated traders in a complex, fragmented market. By applying traditional markets principles to digital assets, we have created a suite of products sorely missing from this space and are eager to fill that pent up demand."
The division covers the most liquid coins and tokens and will expand as clients seek more options.
CrossTower also recently launched a wallet app, structured products and a Bitcoin fund for accredited investors and has added a new financing business with $25m in assets under management, including credit card payment, borrowing and lending.
Rathi continued that CrossTower will also launch products for active retail powers and has started a transaction cost analysis research group, as the market has not developed TCA benchmarks that institutions can use.
"The crypto market is in the first innings and we are not in a short-term game but looking at the long-term horizon," added Rathi.
Crypto ETFs
The US Securities and Exchange Commission has not approved a Bitcoin exchange-trade fund in the US.
Cboe Global Markets this month submitted an SEC filing on behalf of Fidelity Investments, seeking approval to list and trade their bitcoin ETF – Wise Origin Bitcoin Trust.
In March the exchange also filed with the SEC to potentially list and trade shares of the VanEck Bitcoin Trust, which could be the first US bitcoin ETF.
The Fidelity filing said Cboe first applied to the SEC to list an exchange-traded product to provide exposure to bitcoin in the U.S. on June 30, 2016.
"At that time, blockchain technology, and digital assets that utilized it, were relatively new to the broader public," said Cboe. "The market cap of all bitcoin in existence at that time was approximately $10bn."
However since then the digital assets financial ecosystem, including bitcoin, has progressed significantly and market participants have conducted registered public offerings of both digital asset securities and shares in investment vehicles holding bitcoin futures. Additionally, licensed and regulated service providers have emerged to provide fund custodial services for digital assets, among other services according the filing.
In addition, the market cap for bitcoin is more than $1 trillion and Bitcoin futures on CME traded over $1.2Bn per day in December last year and represented $1.6bn in open interest.
The filing continued that the recent Institutional Investors Digital Asset Survey conducted by Fidelity Digital Assets, Fidelity Center for Applied Technology and Fidelity Consulting in collaboration with Greenwich Associates found that 6% of institutional investors currently invest in digital assets and more than 80% indicated they would be interested in institutional investment products that hold digital assets.