Covid-19 Is 'Watershed' For Digital Client Onboarding
The Covid-19 pandemic has boosted demand for digital client onboarding in the alternative asset management industry, in addition to continuing regulatory pressure.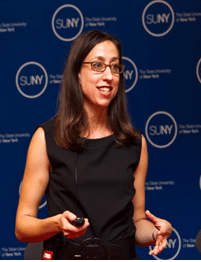 Meredith Moss, co-founder and chief executive of Finomial, told Market Media: "Covid-19 has been a watershed event in the industry. However the need for digital client onboarding is also driven by the regulatory push for anti-money laundering and addressing offshore tax evasion."
For example, one of the last pieces of regulation of the previous US administration was the Corporate Transparency Act, which requires firms to disclose their beneficial owners.
Finomial was founded in 2014 to provide a cloud-based software-as-a service offering to automate investor servicing including client on-boarding, due diligence, such as anti-money laundering and know your customer checks, and global regulatory reporting for alternative asset managers. By using the cloud, Finomial gives the buy side, fund administrators and custodians a single view of transactions and data so they can automate the hedge fund subscription and redemption process and reduce risk.
Moss said she had worked in the equities market when it began to go electronic.
"When I came to the alternative space, I was astonished to see that the process of investing in a fund was completely manual and paper-based," she added. "I thought there be a way to automate this process, but it's not as straightforward as automating equities because there is a lot of unstructured data and requirements for documentation."
She continued that when Finomial launched in 2014, it was very early in the concept of financial services firms using the cloud.
"We were the first cloud-based platform that Credit Suisse adopted globally," she added. "It's really just in the last year, particularly driven by Covid, that digital client onboarding has shifted from a nice-to-have to a need-to-have."
Partnerships
In June 2020 Clearstream, Deutsche Börse Group's post-trading services provider, chose Finomial's client lifecycle management technology to automate trade documentation completion for alternative investments, including hedge funds and private equity. Clearstream places trades with more than 40,000 hedge funds across 45 jurisdictions.
Philippe Seyll, head of investment fund services and chief executive of Clearstream Banking, said in a statement: "The alternative investments industry has been marked by highly individualised, cumbersome and manual processes. State-of-the-art technology can help change that."
Moss said that Finomial's technology helps Clearstream automate hedge fund subscriptions and private equity capital commitments for more than €1.5 trillion in assets.
"Winning Clearstream was hugely important and a real watershed," she added. "It signifies our status as a true enterprise platform."
In March 2021 Finomial announced its partnership with Mainstream Fund Services, a provider of full-service fund administration to streamlines the investor onboarding process.
Finomial's platform allows Mainstream fund managers and their investors to receive a single view of all in-progress and completed activity through a digital workflow on an investor dashboard and uploading documentation. Mainstream has initially rolled out Finomial in the US, to be followed by Asia-Pacific and Europe in a staged migration.
Career
Female-founded companies raised just $3.31bn in 2020, or 2.2% of the total raised last year, down from 2.6% in 2019 according to data from PitchBook.
Moss said that one of Finomial's early investors has a thesis that there is a lot of opportunity to generate returns by investing in female entrepreneurs. She added: "He is a very successful serial tech investor."
She said the culture of the firm has made her successful.
"The culture is to put customers first, always do the right thing, have radical transparency and to really trust your colleagues," Moss added.
Her advice to other women is to be genuine and authentic.
"When I first came into finance I was told that I needed to learn to golf and sports teams, and that just doesn't work for me as it's not who I am," she said. "Bringing your whole self to work, being passionate about what you do and what's important to you is far more compelling than pretending to be something you're not."