Cboe Plans to Re-Enter Crypto Market
Cboe Global Markets said it is determining how to re-enter the cryptocurrency market after it stopped listing bitcoin futures in 2019.
The exchange was the first to launch bitcoin futures in December 2017 but stopped listing the contracts in March 2019.
Edward Tilly, chairman, president and chief executive of Cboe Global Markets, said on the results call that the contracts were launched before the ecosystem had developed.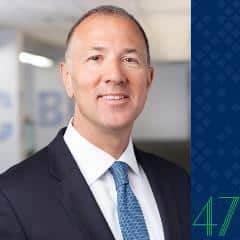 "We see the potential and interest, including from institutional investors, and we are planning how to re-enter," he added. "We are in the early stages and will be measured and cautious."
CME Group launched Bitcoin futures a week after Cboe and added Bitcoin options in January last year. In December last year CME reached a record of 110 large open interest holders traders who hold a position of at least 25 CME Bitcoin futures contracts, equivalent to 125 Bitcoin. At current prices, those 110 large traders are holding approximately $4m to $5m in Bitcoin futures.
CME has also announced that it intends to launch Ether futures next week on February 8.
In December last year Cboe signed an exclusive licensing agreement with CoinRoutes to disseminate the trading software firm's RealPrice data feed which provides a consolidated Best-Bid-Offer (BBO) from all major cryptocurrency exchanges incorporating the actual cost to trade specific quantities of a digital asset in real-time.
Under the agreement, Cboe has exclusive rights to use CoinRoutes RealPrice data to create digital asset indices and to offer custom index creation and calculations to Cboe clients.
Chris Isaacson, chief operating officer of Cboe, said on the results call: "We entered the partnership with CoinRoutes because we believe that a transparent pricing framework is critical for the crypto market."
Growth initiatives
Tilly said Cboe is going to invest $25m this year in organic growth initiatives across four areas – information services; European derivatives; BIDS Trading and increasing retail trading.
Between $9m and $10m will be invested in a new derivatives exchange in Amsterdam which is due to launch in the second quarter of this year, pending regulatory approval. Cboe acquired EuroCCP, the pan-European equities clearing house last year in order to launch the new venue.
"This presents a considerable growth opportunity as we are uniquely positioned to bring new efficiencies in trading and clearing," Tilly added. "We are not going to just take share from existing exchanges but aiming to grow overall volumes."
Last year Cboe also acquired BIDS Trading, the alternative trading system for equity blocks in the US.
"This will allow us to expand block trading into other products and geographies, including Canada," said Tilly.
In Canada Cboe acquired MATCHNow, the largest equities ATS in the country last year. Tilly said: "BIDS will help us disrupt electronic trading in Canada and other geographies."
He continued that the increase in retail trading also provides a sustainable long-term growth opportunity and the exchange will continue to launch new mini contracts.
Results
Cboe Global Markets reported record revenue and earnings per share.
Tilly said: "I'm pleased to report that Cboe posted solid fourth quarter and strong full year 2020 results, including 10% net revenue growth and 11% adjusted EPS growth for the year, despite an unprecedented macro environment."
Ed Tilly reflects on Cboe's fourth quarter earnings results and looks ahead to the company's strategic vision for 2021. https://t.co/IlxLkBVUjP pic.twitter.com/uDeWaFiyi7

— Cboe (@CBOE) February 5, 2021
Options net revenue in the fourth quarter of last year rose 17% from a year ago although total market share fell to 32% from 37.4% in the fourth quarter of 2019.
Equities net revenue was down 3% over the same period as the US exchanges' market share fell to 15.1% from 16.4%.
"The decrease was primarily due to record highs in off-exchange trading volume during the fourth quarter of 2020, averaging 44% of total market volume compared to 38% in the fourth quarter of 2019," said Cboe.
Futures net revenue fell 30% reflecting a 30% decrease in average daily volume.
Tilly said  that in the past five weeks institutional investors have re-engaged with trading index options and volatility products, which was expected as the new administration has come in and the UK has left the European Union.
Cboe Global Markets reports several trading volume increases in its January 2021 trading volume press release, available at https://t.co/S1ObLlPG4s. pic.twitter.com/9ud3Z985xY

— Cboe (@CBOE) February 4, 2021
Total combined volume at Cboe Global Markets' four options exchanges set a new single-day volume record on January 27, with 18.5 million contracts traded. Average daily volume in VIX futures last month was more than 247,000 contracts, up 77% from December 2020.
Cboe EDGX Equities Exchange set a new monthly total volume record in January with nearly 23 billion shares and a monthly average daily volume record of 1.2 billion shares. In addition Cboe's new retail priority offering on Cboe EDGX Equities Exchange hit a new high for monthly ADV of more than 437 million shares traded, up 56% over December 2020.