Broadridge Expands Front Office Capabilities With Itiviti
Tim Gokey, chief executive of Broadridge Financial Solutions, said the acquisition of Itiviti will boost the financial technology provider's capital markets franchise by extending the product portfolio into the front office so it can cover the full trade lifecycle.
Gokey spoke in a presentation on 29 March after Broadridge announced the €2.1bn ($2.5bn) acquisition of Itiviti from private equity firm Nordic Capital.
He continued that the deal will accelerate Broadridge's international growth, give the firm critical scale in Asia Pacific and extend its market reach in continental Europe to better serve global financial institutions.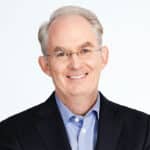 "It provides a significant cross-selling opportunity for the capital markets franchise," added Gokey. "Importantly, we expect this acquisition to drive significant value to shareholders with double digit returns, well above our cost of capital."
Gokey described Itiviti as a global provider of order management and trade execution technology in the front office and connectivity solutions for financial institutions. Itiviti had calendar year 2020 revenues of $250m and Gokey said its products are complementary to Broadridge's post-trade offerings and other capital markets capabilities.
Rob Mackay, chief executive of Itiviti, said in a statement: "Joining Broadridge represents an exciting next chapter for our business and team by creating a leading front-to-back capital markets technology and operations provider."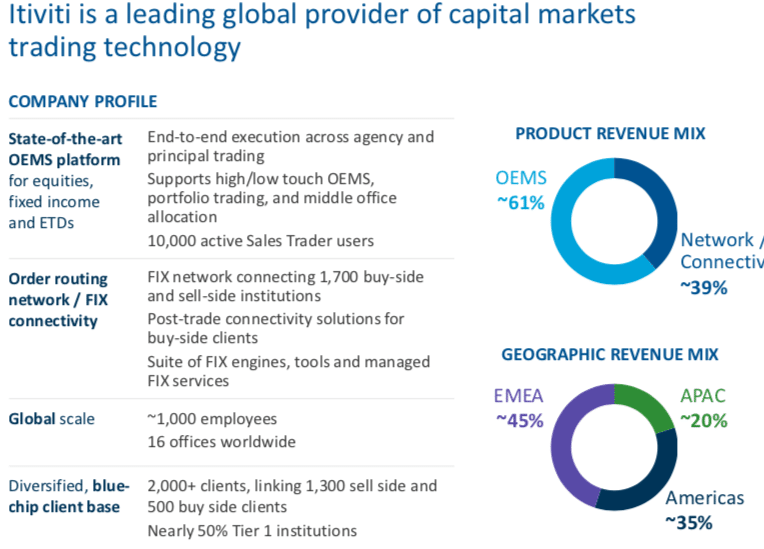 Itiviti's front office OEMS business for sell side capital markets firms contributes approximately 60% of the firm's revenues. The platform includes automation capabilities and workflow functionality and is used by more than 10,000 active sales traders across 270 financial institutions, mostly in equities and exchange-traded derivatives.
"The complementary strategic fit between front office solutions and Broadridge's post-trade capabilities is so compelling, and why we think the combined capital markets business will be so well positioned for the next leg in its growth journey," said Gokey. "We can serve our clients entire trade lifecycle from origination to settlement adding more than $5bn to Broadridge's total addressable market."
The remaining 40% of Itiviti revenues come from the order routing network that connects more than 1,700 buy and sell-side institutions.
Gokey continued that Broadridge's expansion into the front office will enable clients to simplify their front-to-back technology stack and operating model.
"This is particularly attractive as capital markets firms continue to face a need to neutralise costs while addressing key market drivers such as automation and data analytics," he said.
In addition Itiviti is strong in equities and exchange-traded derivatives while Broadridge has 19 of the 24 US primary dealers on its fixed income post-trade platform and is launching LTX, a corporate bond trading platform powered by artificial intelligence.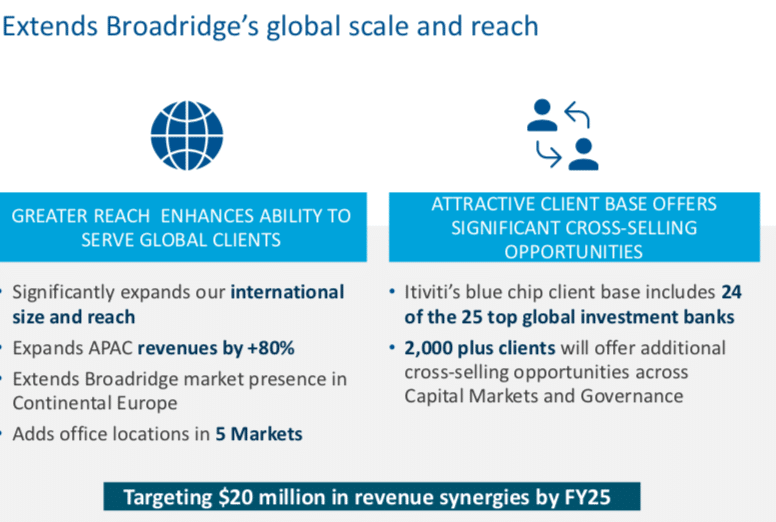 The acquisition will also double Broadridge's business in Asia Pacific and extends the firm's reach in continental Europe and Scandinavia.
"Almost two thirds of Itiviti's revenue is generated outside the Americas and that global scale and client base brings real value to Broadridge,"said Gokey.
He continued that Itiviti had been looking to grow in North America while Broadridge's capital markets growth strategy had been largely outside North America.
Itiviti's clients include 24 of the largest 25 global investment banks so Gokey said the combined firm can deepen these relationships and and create additional cross-selling opportunities.
Edmund Reese, chief financial officer of Broadridge, said on the call that the firm is targeting $20m of revenue synergies by 2025 while the growth rate should be sustained at between 8% to 10%. Broadridge's capital markets franchise had more than $900m in combined calendar 2020 revenues and the firm said the acquisition will help clients adapt to increasing electronification and algo-driven trading.
Reese said: "The purchase price reflects the string of activities, the technology-focused recurring revenue business model, and the strong growth prospects we see for our capital markets franchise, as well as the impact of low rates."
Houlihan Lokey and J.P. Morgan Securities acted as financial advisors to Broadridge on this transaction. In addition, Squire Patton Boggs, Roschier Advokatbyrå, and Covington & Burling provided legal advice to Broadridge, and Cahill Gordon & Reindel provided legal advice to Broadridge on the financing transaction.
Credit Suisse and Morgan Stanley acted as joint financial advisors to Nordic Capital on this transaction.
Derivatives post-trade
The increase in volatility last year due to the Covid-19 pandemic led to record volumes in global derivatives markets which placed a strain on post-trade processing systems across the sell-side. A snap survey in the first week of April last year from Acuiti, a management intelligence platform that provides operational analytics on the derivatives market, found that 58% of sell-side respondents experienced major issues with back-office processing and trade reconciliation during the March volatility.
In the fourth quarter of last year Acuiti produced a report sponsored by Broadridge, Derivatives: The Growing Need to Invest in Post-Trade, which found that 40% of tier 1 and 2 banks are more likely to increase investment in post- trade as a result of their experience last spring.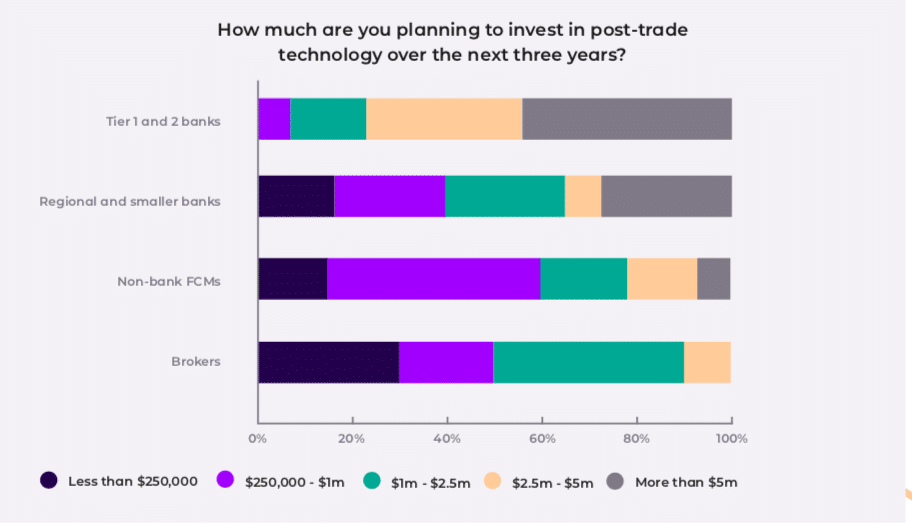 Patrick Tessier, founder at Lincoln House Consulting, who consulted on the report, said in a webinar on the report on March 23 that 95% of tier 1 and 2 banks plan to invest more than $1m in post-trade over the next three years with 45% planning to invest more than $5m.
Tessier said there is a lot of optimism in the market about new technologies, especially artificial intelligence.
"The related technologies of robotic process automation, machine learning and artificial intelligence are rapidly increasing in usage across post-trade infrastructures." added the report. "These technologies are perfectly suited to environments that involve large data sets and manual processes with a higher risk of human error."
Justin Llewellyn-Jones, head of capital markets, North America (Equities, FX & Derivatives) at Broadridge, said in the webinar that the industry performed remarkably in the working from home environment but underlying technology has not evolved in the same way.
"When we see large spikes in volume over a sustained period you get this backlog of manual activity which requires manual intervention and that snowballs," Llewellyn-Jones added. "This has piqued interest in modernisation and investing back in that technology stack to remove some of these bottlenecks."
He continued that new vendors can provide new technologies and modern modular technology architectures.
"Banks want to take advantage of modern technology to help them move to a more real-time environment and show that they can demonstrate a competitive advantage if they invest in their systems and applications," he added.